Is your conservatory under-performing when it comes to its thermal efficiency? You may be considering demolishing the whole structure and investing in an entirely new build. However, this may not be necessary.
Often when our glass extensions – including orangeries and home extensions – begin to lose its thermal performance, the conservatory roof may be the main culprit. That is why we here at Castle Conservatories supply and install tiled conservatory roofs for customers throughout Sutton and the surrounding London towns.
We source our tiled conservatory roofs from industry leading manufacturers Ultraframe. Their Ultraroof tiled conservatory roofs are precision built and tailored specifically for each property they are fitted too. These installations will be sure to revitalise your glazed extension, giving it a brand new lease of life.
Get in touch with us here today for more information about our tiled conservatory roofs.
---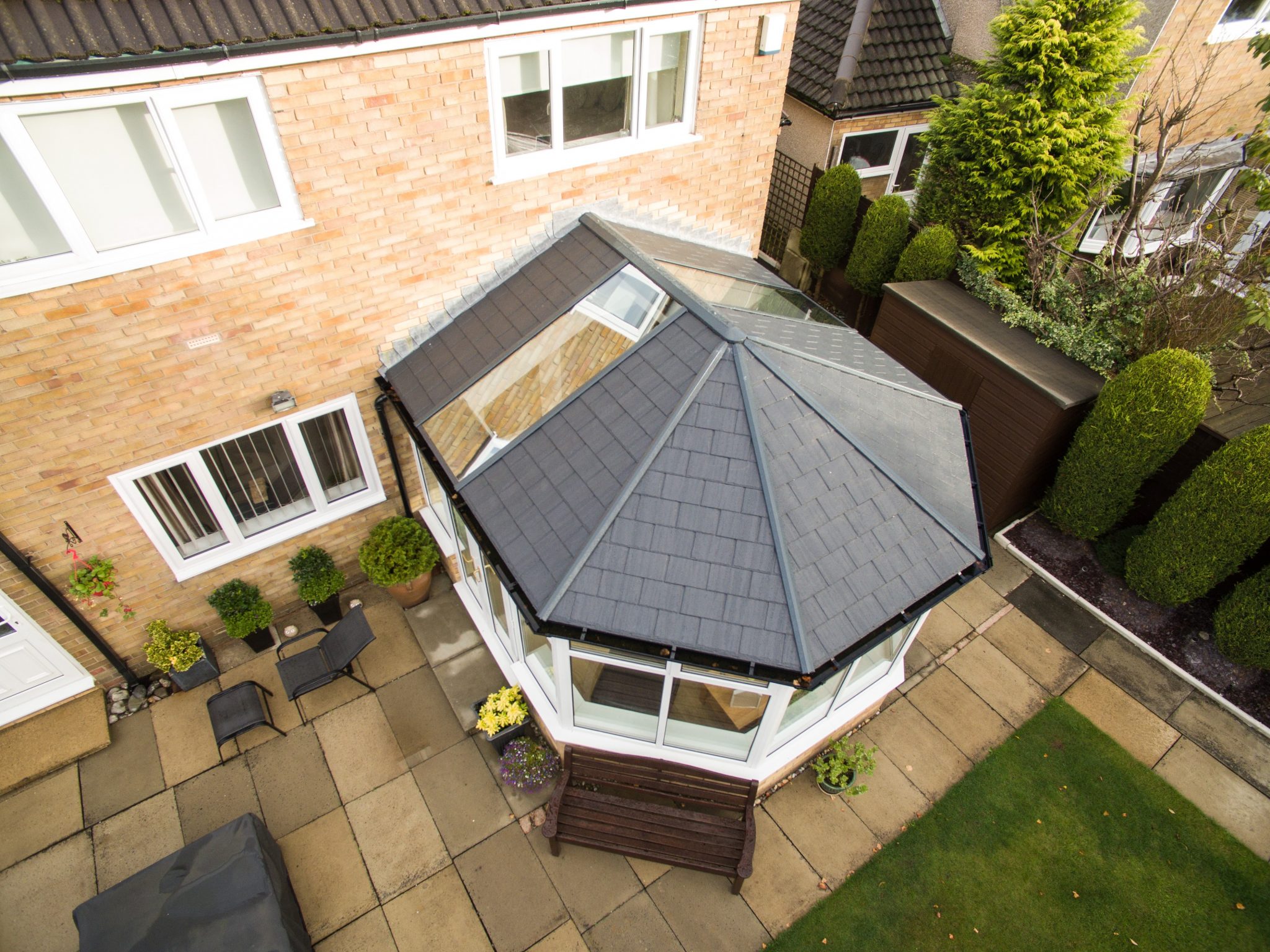 ---
Thermally Efficient Tiled Conservatory Roofs
Older conservatories will have often been installed with polycarbonate roofing. This is a poor material that does very little to insulate your property. You may find that your conservatory is too hot in the summer and too cold in the winter, making it an installation that can only be used for storage – not relaxing.
We, as a company, want to change this. With our thermally efficient tiled conservatory roofs, you will be able to enjoy your extension all year round, no matter the weather. Come rain or shine; you will be protected from the elements as you benefit from natural light.
There are many advantages to allowing natural light into your home. It will brighten up a smaller room giving the illusion of a much larger space. It is also proven to lift moods and make people feel better.
This means that by getting one of our replacement tiled conservatory roofs, you can be creating a room that would be perfect as a home office. You won't feel cooped up in a dark room as you work from home. Perhaps you would like a new space for your children to have fun in. A glass extension playroom is a perfect way to connect your kids with the outdoors while also keeping them in if it is raining.
With better thermal performance, you could even make your extension a new living room or dining room where you host guests. You will be able to relax and unwind.
With our tiled conservatory roofs, you will even see that your energy bills have lowered. You will not be using so much of your heating during the winter to feel the effects barely. The carefully insulated installation ensures that you stay warm and cosy in your home no matter the weather.
If you're conscious about the environment, this will also help you to make a better impact on the world by reducing your carbon footprint. Get in touch with us here at Castle Conservatories for more information.
---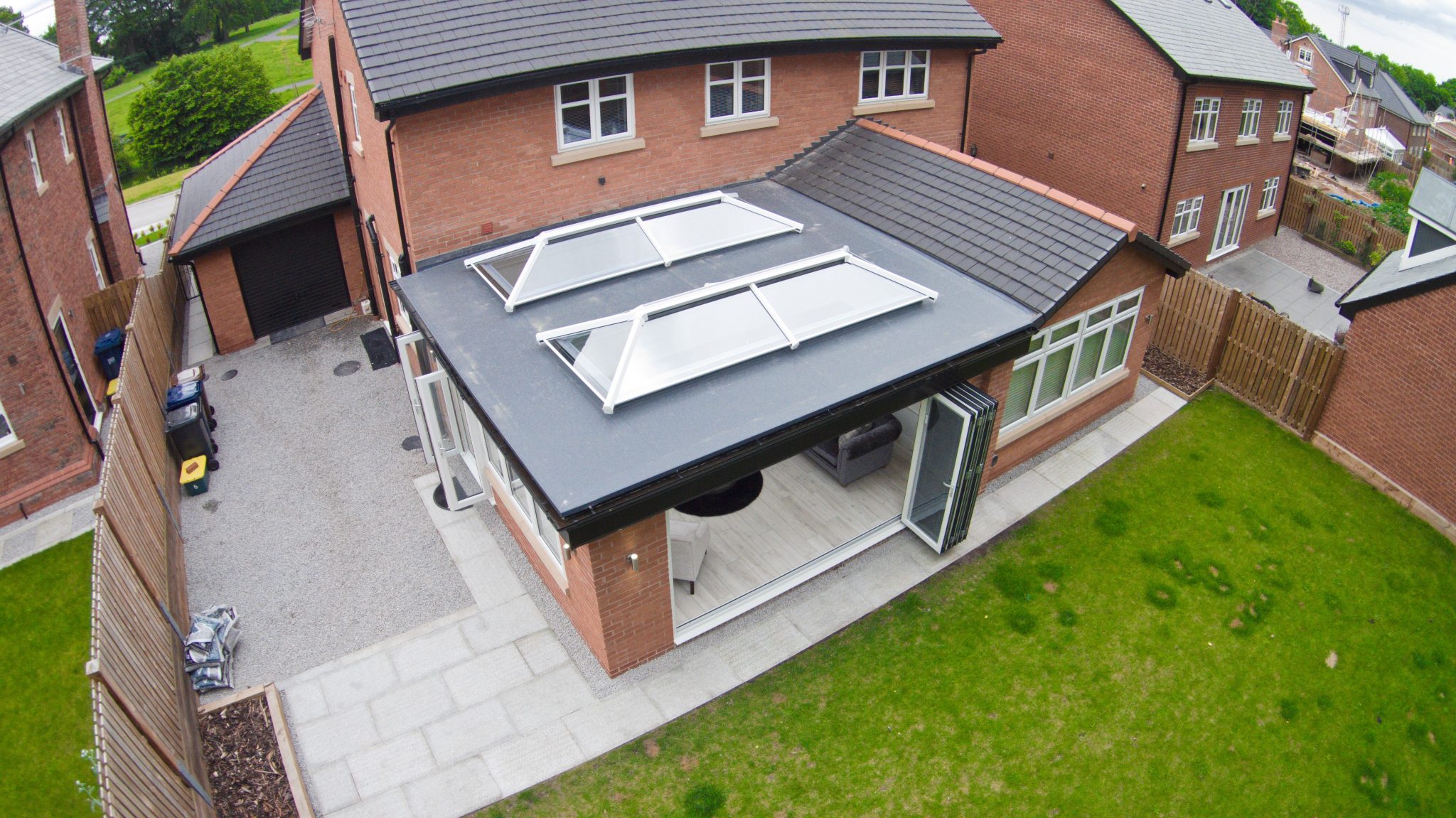 ---
Lightweight Tiled Conservatory Roofs
Ultraframe designs our Ultraroof tiled conservatory roofs. They have specially designed this to replace existing roofing systems with something better in performance and style. You may be concerned that your existing frames and foundations may not be able to handle the weight of a tiled conservatory roof. However, the Ultraroof system is incredibly lightweight.
Our tiled conservatory roofs are made of lightweight panels which are cut to size, making them incredibly easy to move around. This means that you won't need loads of people on your building site and they won't need to be there for as long. This means that you save money on the installation too.
This is the lightest roofing system available on the market, meaning your conservatory will not be subject to any additional strain. If you would like more information, leave us a message via our online contact form.
Versatile Tiled Conservatory Roofs
Another additional benefit that comes from our tiled conservatory roofs replacement is how versatile it is. We can install these onto almost any type of conservatory, orangery or home extension. Not only this, but you can have glazing sections which can enhance the amount of natural light that comes in.
Alternatively, you can opt for a completely tiled roof. This means that your privacy is protected, making your glazed extension a more comfortable structure to relax in.
---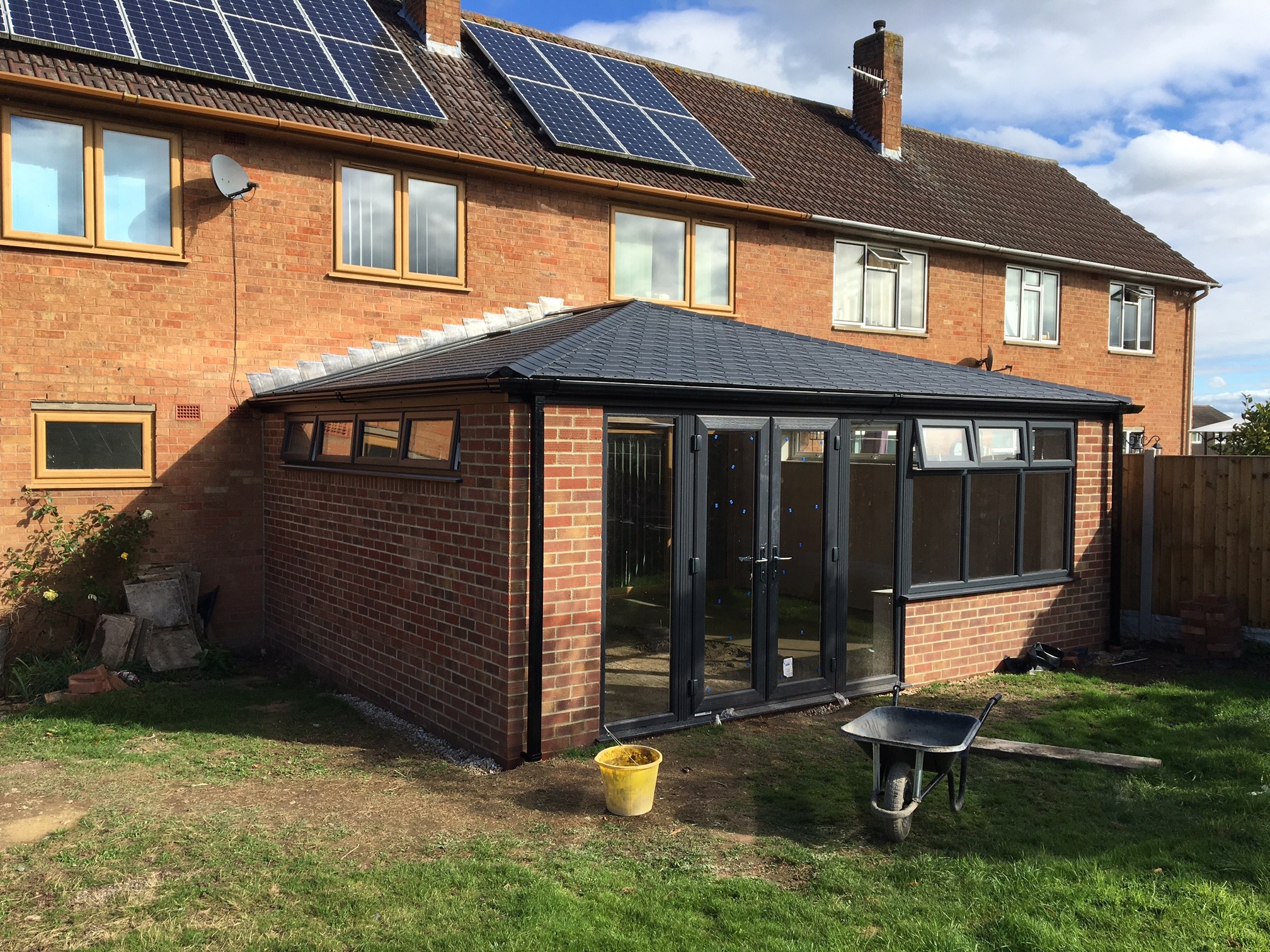 ---
Tiled Conservatory Roofs Prices in Sutton
If you're looking for a replacement conservatory roof in Sutton and the surrounding London areas, then please use our online contact form. One of our friendly experts will respond as a matter of urgency. They will have all the relevant information you need about our tiled conservatory roofs.
Alternatively, you can get a free, no-obligation quote by using our online cost calculator. Here we will tailor a tiled conservatory roof quote to your specifications.
We look forward to hearing from you soon!
Categories: Conservatory, Conservatory Roofs
Tags: replacement tiled conservatory roofs sutton, tile conservatory roofing options sutton, tiled conservatory roofs cost sutton, tiled conservatory roofs sutton