Roof Lanterns are a home improvement that makes your Croydon home burst with colour and light. At Castle, we work with the UK's best manufacturers to install roof lanterns that are first-class. That way, we ensure that your investment suits your home perfectly.
A roof lantern is, effectively, a window for your ceiling. Simple to install, these impressive features let natural light pour into your home from above. A roof lantern gives your living space a centrepiece that will wow anybody who sees it. However, it'll improve your home's energy efficiency too.
Just like a window, roof lanterns can be fitted using advanced uPVC glass. Therefore, you can expect the same fantastic benefits from our roof lanterns that you'd get from a double glazed window. These include superb insulation, security, and they'll reduce your carbon footprint as well.
If you want your Croydon home to have a spacious, airy quality, then a bespoke roof lantern is the ultimate choice. With our online cost calculator, you can get a quote for your unique roof lantern instantly. 
Castle Conservatories has over 25 years of experience giving Croydon roof lanterns that they can be proud of. With a host of styles to choose from, you're in complete control of designing a roof lantern that's sure to enrich your home.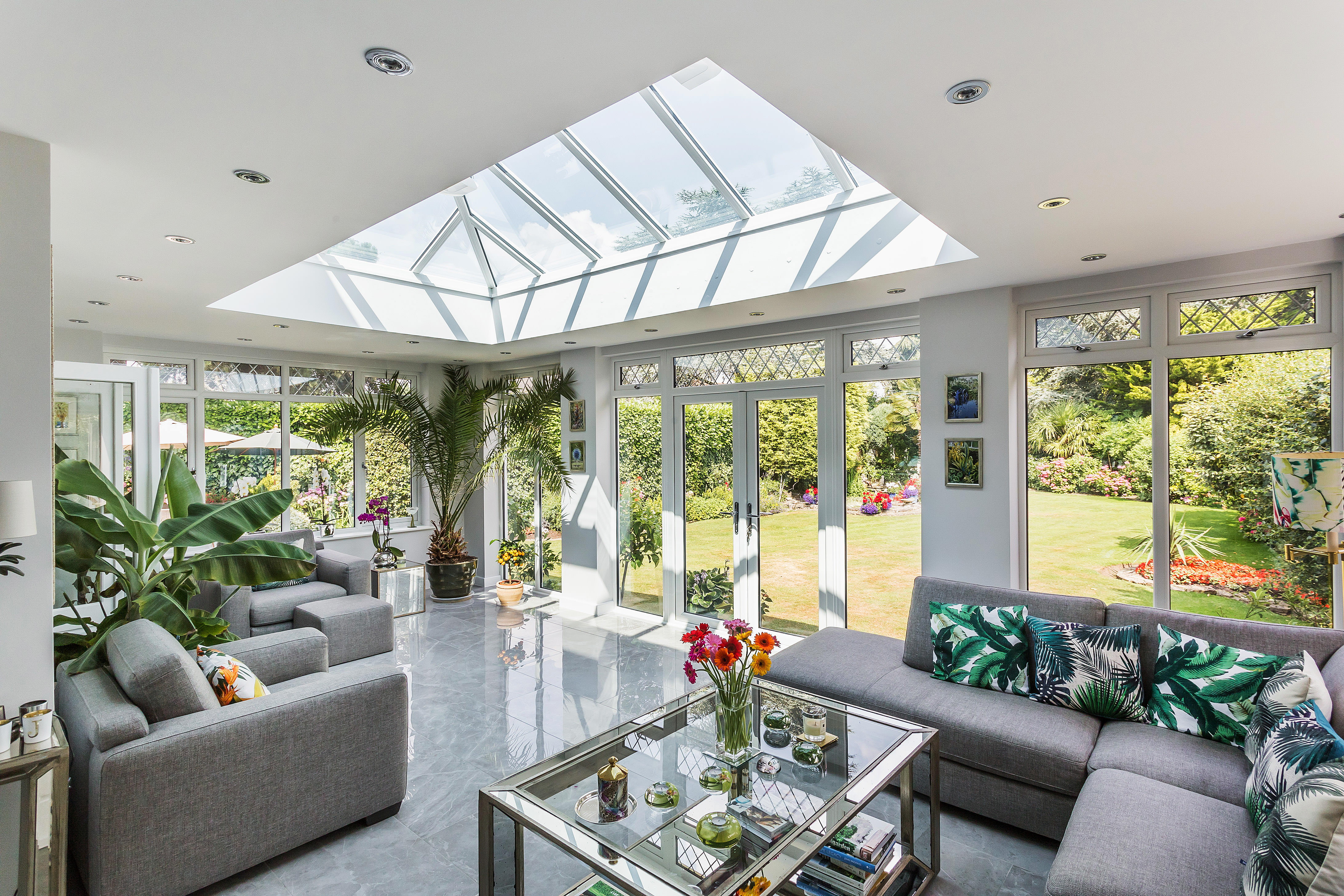 Roof Lantern Options
Our range of roof lanterns is vast, and with our online cost calculator, we give you complete control of your design. A roof lantern will definitely give your Croydon home a unique centrepiece. With a massive choice of styles and finishes, you can decide which style best fits your space.
uPVC Roof Lanterns
A uPVC roof lantern is a perfect combination of intelligent technology and timeless design. Our uPVC roof lanterns are durable and proven to perform for years. With superior build quality, a uPVC roof lantern is built to last and made to light up your home.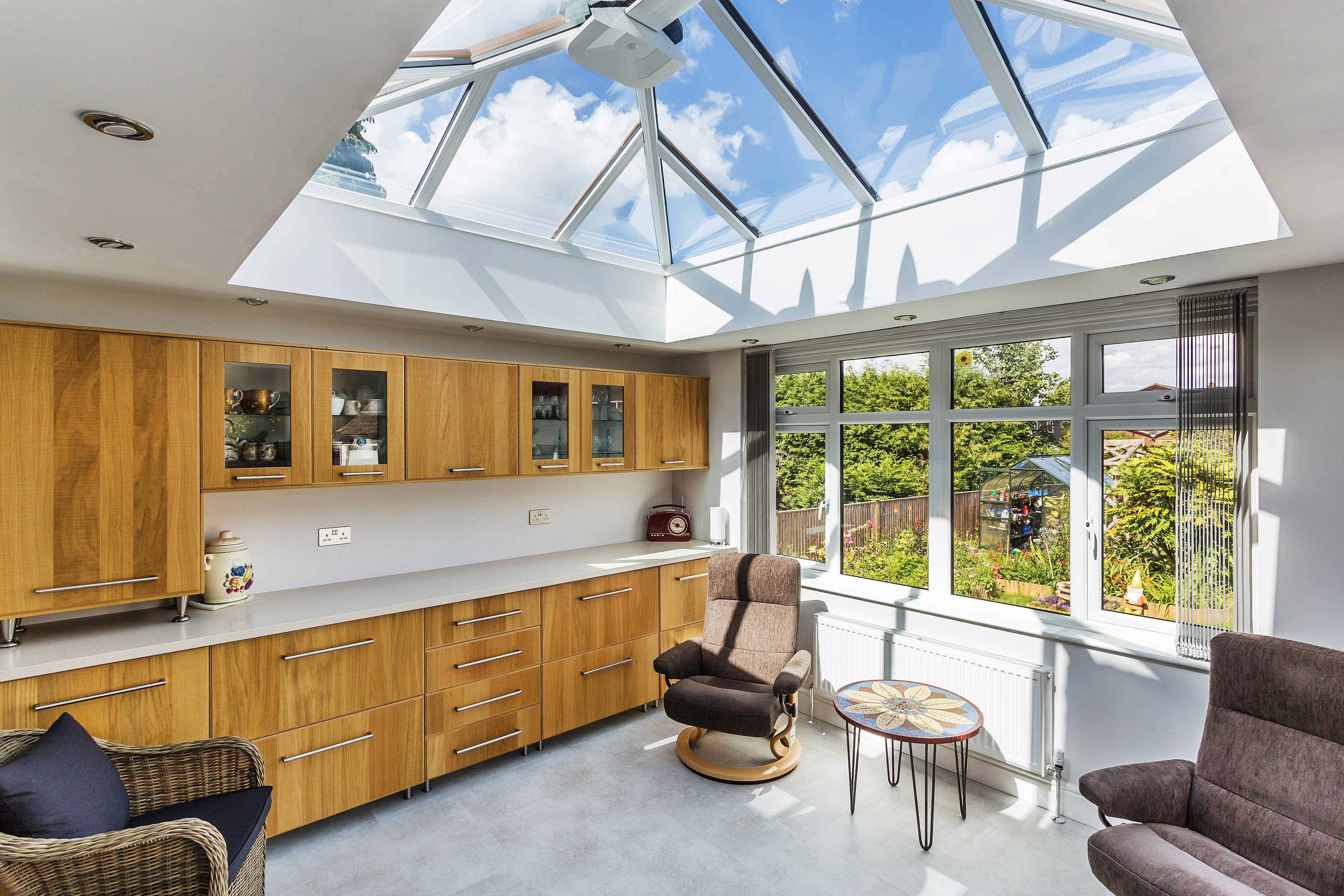 Aluminium Roof Lanterns
Alternatively, choosing an aluminium finish for your unique roof lantern gives your home a sleek new addition. Aluminium is exceptionally secure and challenging for anybody to break. As well as that, aluminium is fully weatherproof and can withstand all the weather Croydon can throw at it.
Korniche Roof Lanterns
Stylish and sleek, a Korniche roof lantern is a dramatic and bold addition to any Croydon home. They combine wide glass panels with robust aluminium for a design that makes your living space appear endless. 
They'll let in natural light and warmth without allowing it to escape from your home too, saving you money on household bills. With unobstructed sightlines as well, there are no compromises when it comes to their style.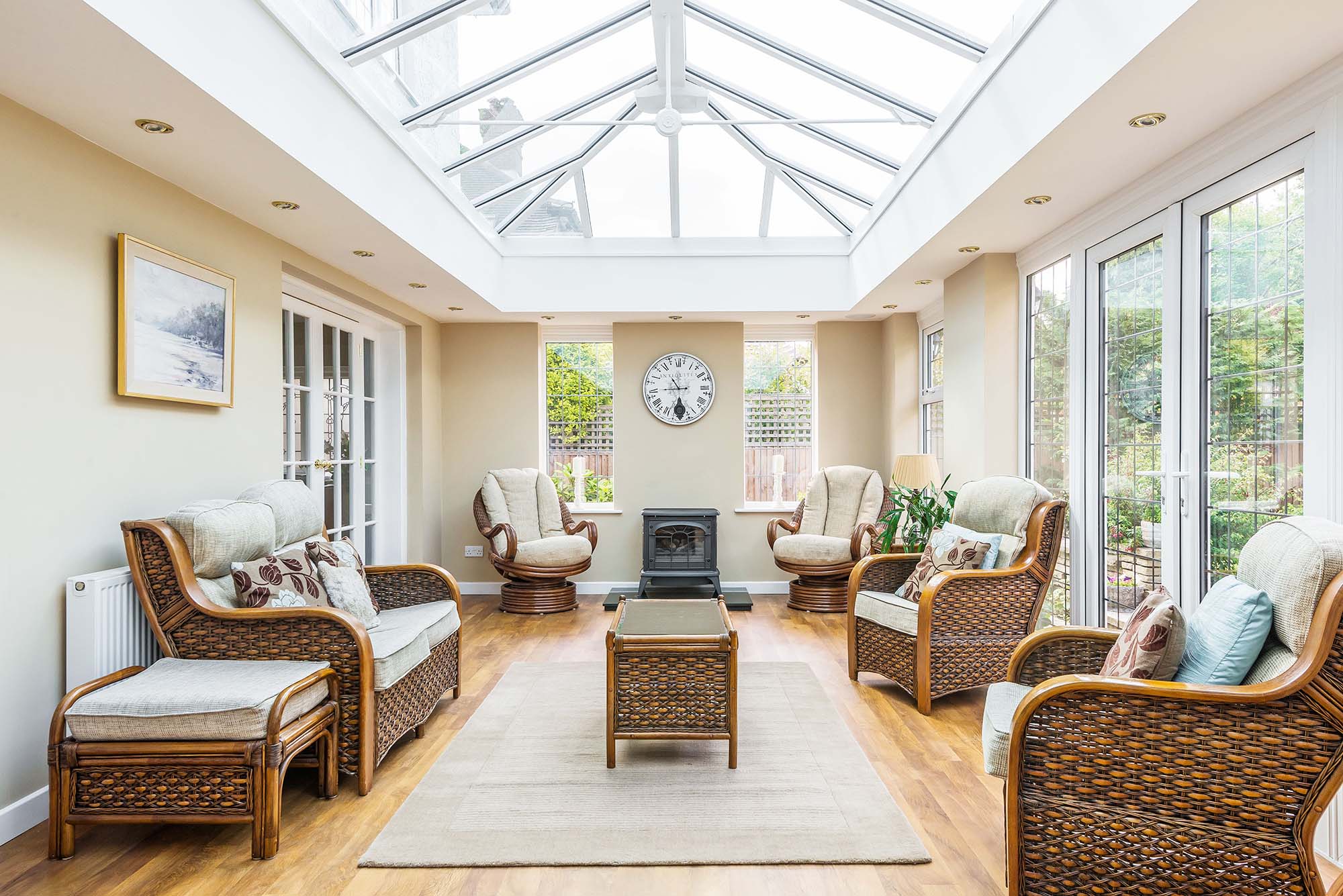 Pitched Roof Lanterns
One of the most significant decisions you'll make when installing a new roof lantern is to decide on your roof's pitch. A flat-pitched roof is a subtler addition that still lets in gorgeous natural light and warmth. It also protects your home from harmful UV rays, preventing your furniture from fading.
You could also choose a roof lantern with a pitched roof, making your new addition stand out. A pitched roof means that your roof lantern will arch above your roof and create endless space for your home. 
A low-pitched roof also allows some of your double glazing panels to be angled. That way, you can direct light more effectively into your living space. A roof lantern with terrific build quality will make you feel like you're about to escape into the sky.
Roof Lanterns with Openers
If you want to let fresh air fill your Croydon home, then getting a roof lantern with an opener is a fabulous choice. An opener means that one of your roof panels can slide open, connecting your home to the outdoors.
Much like a great extension, they connect your living space seamlessly with the world around you. Also, with fully weatherproof double glazing, you can have peace of mind that the world around you won't crash into your home unexpectedly.
Roof Lantern Sizes
When it comes to installing a bespoke roof lantern in your Croydon home, you're in control of how large you want it to be. With our online cost calculator, you can input custom dimensions for the roof lantern of your dreams. 
That way, you can trust that our specialists will create a roof lantern that fits perfectly in your living space. Whether you want panoramic views or a smaller opening, roof lanterns provide natural light and energy efficiency no matter their size.
Roof Lanterns Prices Croydon
Getting a quote on roof lanterns in Croydon doesn't have to take long. You can choose from a vast array of materials and designs to create a bespoke roof lantern, and get a quote instantly with our online cost calculator.
Alternatively, why not get in touch with one of our roof lantern specialists? Leave a message via our online contact form, and our team will provide you with all the information you could ever need.
To get a quote on spacious, bright roof lanterns for your Croydon home, then speak to Castle today! We have plenty of ways for you to get in touch with us.
Categories: Roof Lanterns
Tags: Aluminium Roof Lanterns Croydon, Roof Lantern Cost Croydon, Roof Lantern Prices Croydon, roof lanterns croydon