Modern extensions are a fabulous, cost-effective addition for any Croydon home. Not only that, but a modern extension can also save you massive amounts of money on your home's energy bills.
Building a modern extension is an opportunity to give your home a bespoke space that will stand out anywhere. The materials, styles and possibilities are endless.
Here at Castle, we've given Croydon modern extensions they can be proud of for over 25 years. We work with the UK's best manufacturers to ensure your new extension meets the highest standards of energy efficiency.
You'll be guaranteed exceptionally low u-values and superb insulation through our uPVC double glazing. Its advanced build and innovative design will reduce your energy consumption from the first day of installation.
Not only that, but you can surround your modern extension with other materials like aluminium, tiling or even brickwork to make your new space completely unique.
Working with Castle's specialist team, you can ensure your new space is built to provide maximum savings with minimal disruption.
As well as being an excellent functional addition to any home, a modern extension will be simply stunning to look at. Our online cost calculator puts the choice at your fingertips in every element of your modern extension so that it'll suit your Croydon home to perfection.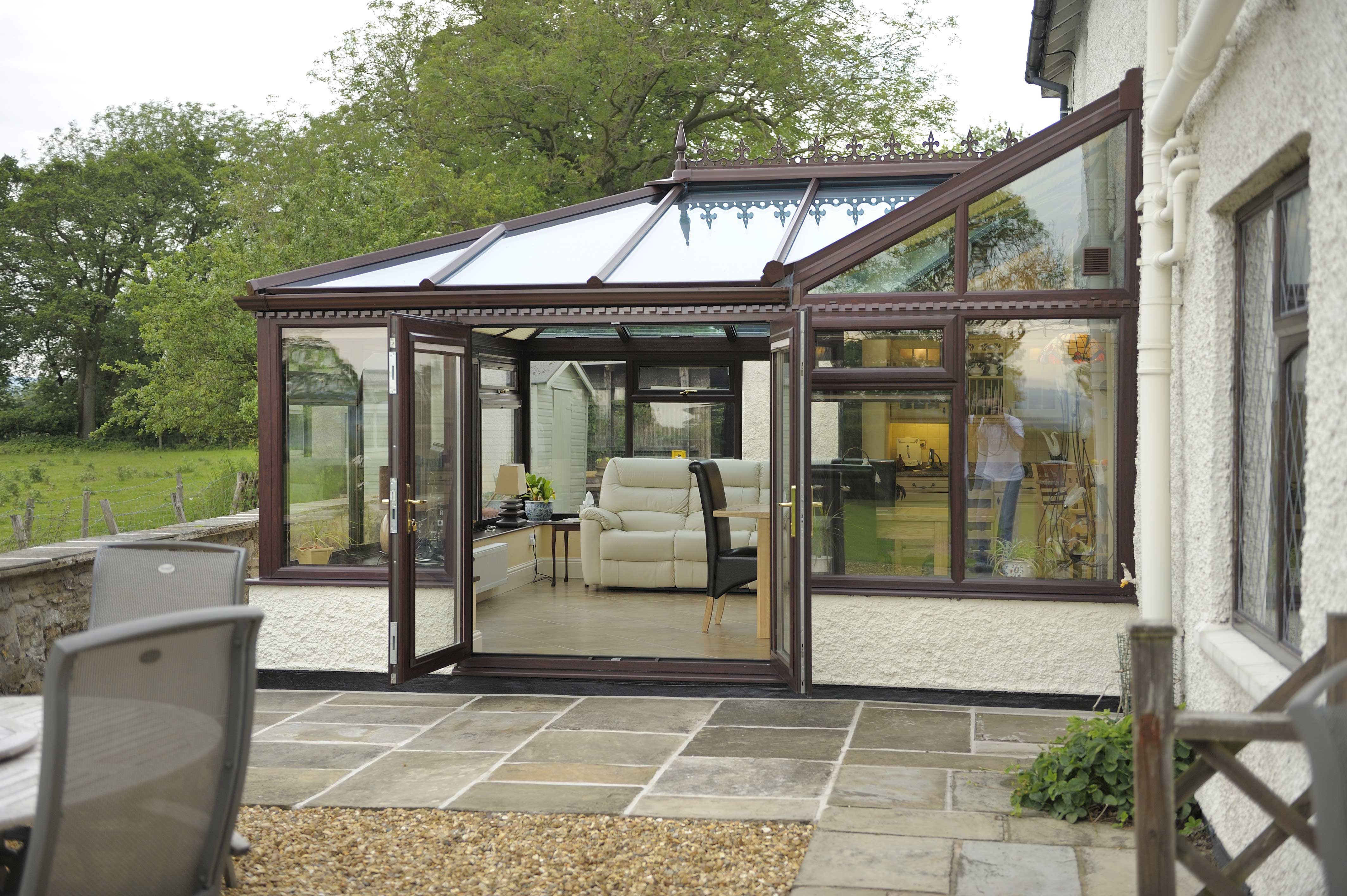 Modern Extension Benefits
With advanced uPVC double glazing technology in our glass, you can trust that our modern extensions in Croydon have incredible insulation. They'll stay cool in the summer months and warm in the winter, giving your Croydon home a spacious addition that you can use all year round.
A modern extension can also reduce your home's carbon footprint too. With less need to turn the heating on, you'll save energy and do your bit to help our planet. 
You can also be confident that your new modern extension will secure your Croydon home from any unwanted visitors. There are multi-point locking systems in each glass panel, as well as the option to build your windows and doors from robust aluminium.
Additionally, our wide selection of quality handles ensures that your home will keep unwanted visitors outside.
Thanks to our manufacturers' commitment to superior build quality, your extension will block out sounds no matter how loud they are. You can have the peace of mind and privacy to feel free in your space without any distractions.
When you want to lounge in your garden or patio during the summer, a modern extension brings your home seamlessly into the outside world. The surrounding glass will treat you to panoramic views on all sides. 
Also, with either bi-fold or patio doors, you can destroy the boundary between the garden and the living room. When you do decide to come back indoors as well, a beautiful modern extension will treat to increased natural light and space enriching your home.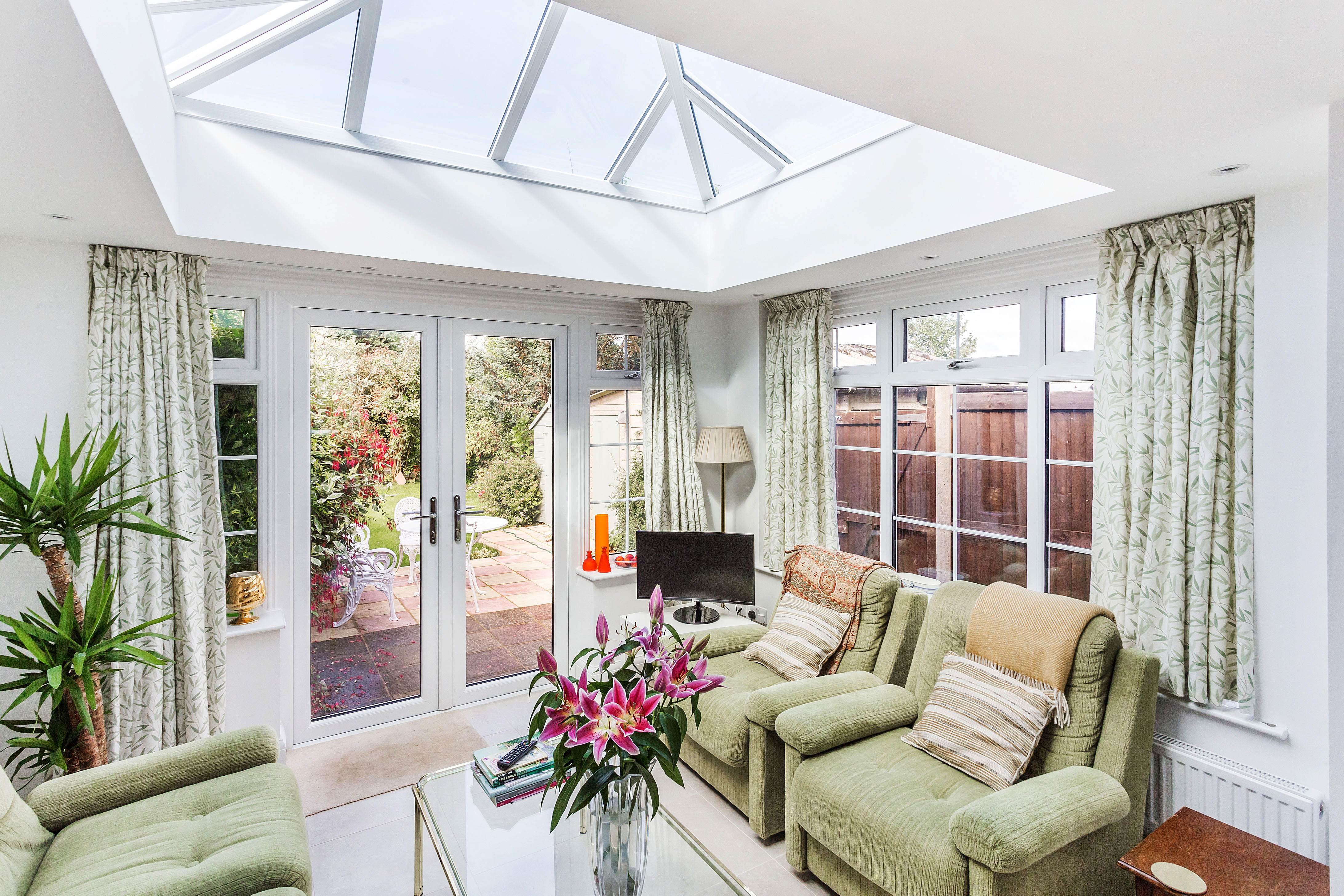 Modern Extension Costs
What makes a modern extension such an attractive investment for your Croydon home is its cost. Modern extensions offer all the benefits of a conservatory, but many don't even need planning permission.
Building your extension using intelligent uPVC double glazing, tiling or any other finish also saves you money without compromising quality. Our modern extensions in Croydon utilise innovative technology to be just as energy-efficient while being far more lightweight. 
Not only that, but you can have peace of mind that your extension won't rot through excess water. All of our build materials are fully weatherproof and can withstand wind and rain easily.
Additionally, you can input custom dimensions into our online cost calculator. That way, you can take full control of your extension's size. We have options ranging from small additions to statement spaces to suit any budget. It's clear your Croydon home will benefit massively from a unique modern extension.
Modern Extension Ideas
Castle Conservatories offers a wide variety of styles to make your modern extension in Croydon bespoke to you. Thanks to their functional and flexible design, a glass extension can be whatever you want it to be.
There's an unlimited wealth of possibilities to suit any budget. You could choose a classic square shape, or break the rules completely with bespoke curved glass and unique roof designs. No matter your vision, our specialist team work with you to build a glass extension that enlivens your Croydon home.
You can give your new extension personal touches across all of its aspects – from sliding patio doors or even building a pitched glass roof extension. With a massive range of colours, finishes and materials, we put you in complete control of designing your bespoke glass extension.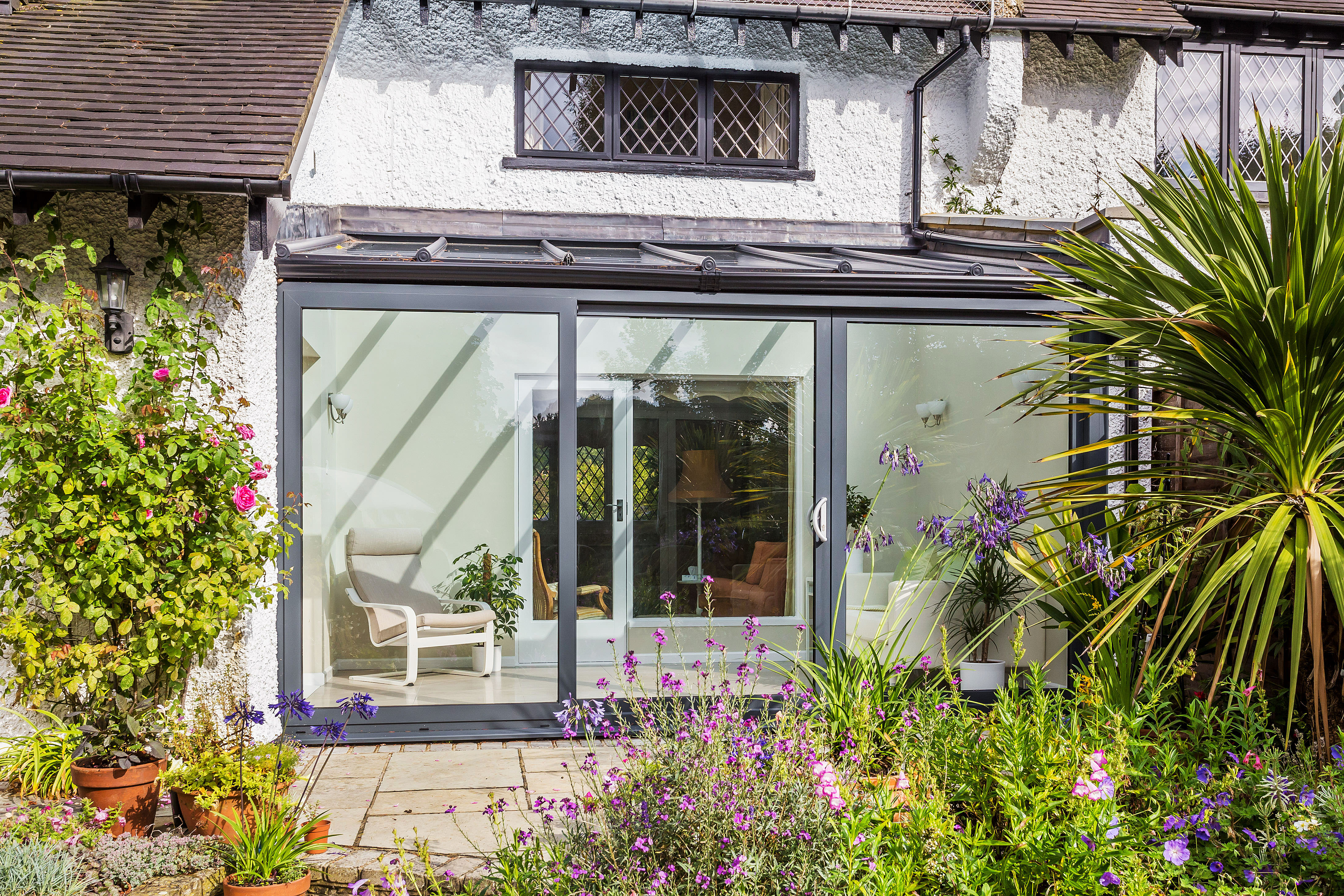 Modern Extension Prices for Croydon
Getting a quote on dream modern extensions in Croydon doesn't have to take long. You can choose from a vast array of colours and designs to create a bespoke modern extension, and get a quote instantly with our online cost calculator.
Alternatively, why not get in touch with one of our modern extension specialists? Leave a message via our online contact form, and our team will provide you with all the information you could ever need.
Categories: Extensions
Tags: modern extension ideas, Modern Extension Prices Croydon, Modern Extensions Cost, modern extensions croydon