You may find that your conservatory roof is ineffective at insulating your home. Over time double glazing products will lose their energy efficiency, and that is why it is important to consider replacement products such as a conservatory roof.
Here at Castle Conservatories, we boast years of experience in delivering high-quality conservatory roofs that are guaranteed to work for many years to come. We work closely with the leading experts in the industry when it comes to conservatory roofs. We only want the best for our customers in Sutton and the surrounding areas.
It is also vital to us that you aren't spending a fortune, getting yourself into debt to have a new conservatory roof installed. It doesn't matter whether you're having a replacement conservatory roof fitted or just a brand new glass extension altogether, we can provide some of the best roofing systems in the UK at incredibly competitive prices.
You can use our innovative Virtual Reality Tour to discover our incredible range of roofing systems as well as our other products. No project is too big or too small for us, and we will happily work with you throughout the whole process. You can use this VR tour on your PC, laptop, mobile phone or a tablet. This means at any time, anywhere.
If you would like more information about a conservatory roof replacement and their prices, please fill out our online contact form. We will respond as soon as we receive your message, ready with all the relevant information.
---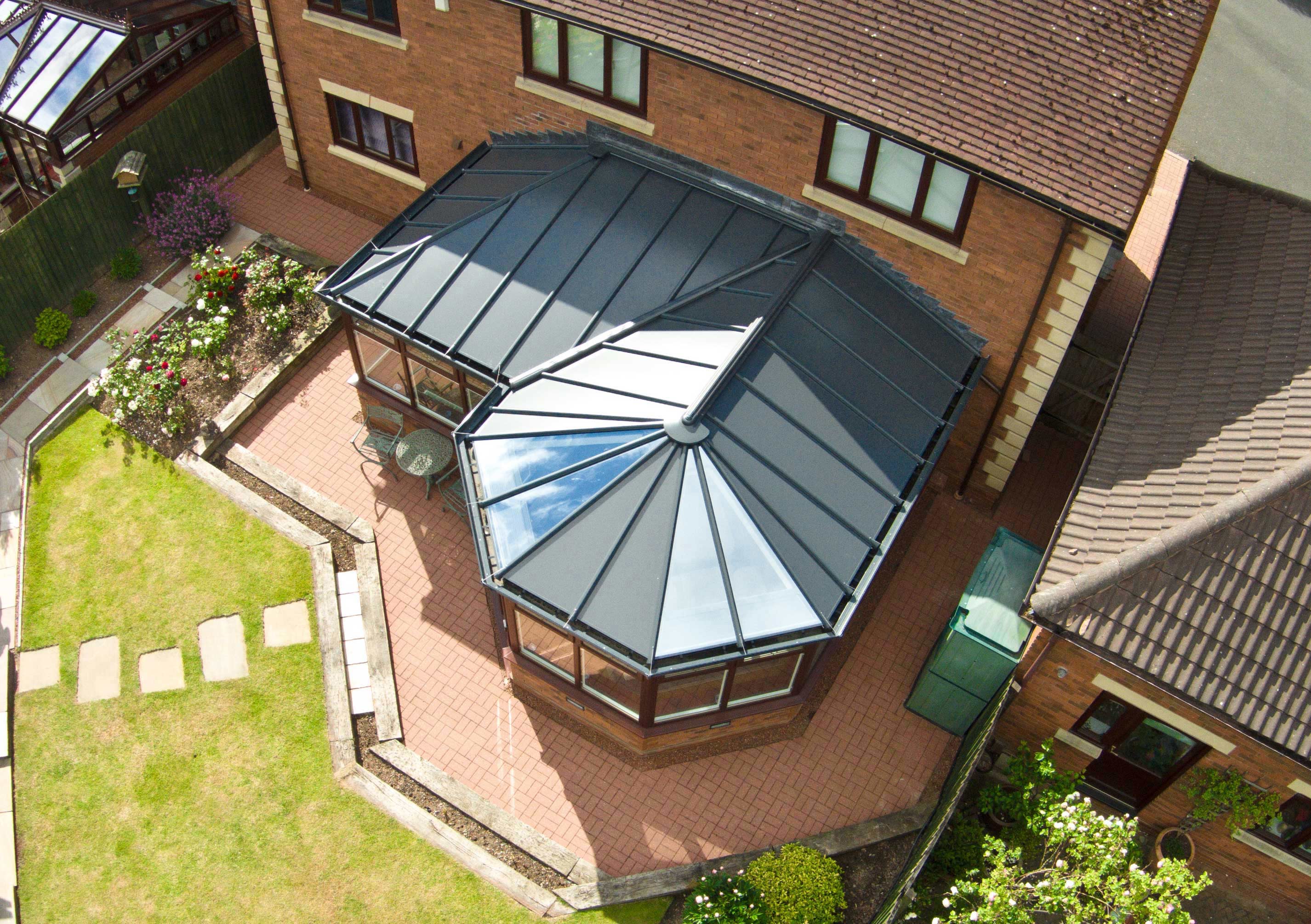 ---
Conservatory Roof Options
To give our customers in Sutton and the surrounding areas the freedom of choice we can offer you three different style options. Each of these conservatory roof systems boast their unique benefits that will improve your property's thermal performance, security and overall aesthetics.
These are all available as part of a new build or as a replacement conservatory roof!
Tiled Conservatory Roof
For an exciting and unique appeal for your glass extension, a tiled conservatory roof is a fantastic way to style your home improvement project differently and intriguingly.
This comes with glazing options that allows in as much natural light as you want while preserving your privacy. You can even have the option of a fully tiled conservatory roof with no glazed sections.
A tiled conservatory roof is incredibly lightweight making it easy to move around and to install. This means that we will spend less time at your home and saving you money on the final costs.
The lightweight design also ensures that it applies only the smallest amount of pressure to the existing frames and foundations. They will not buckle under the weight. This also ensures that it meets the tight restrictions that planning permission and building regulations set as standard.
If you would like a quote on a tiled conservatory roof, then please use our online cost calculator.
---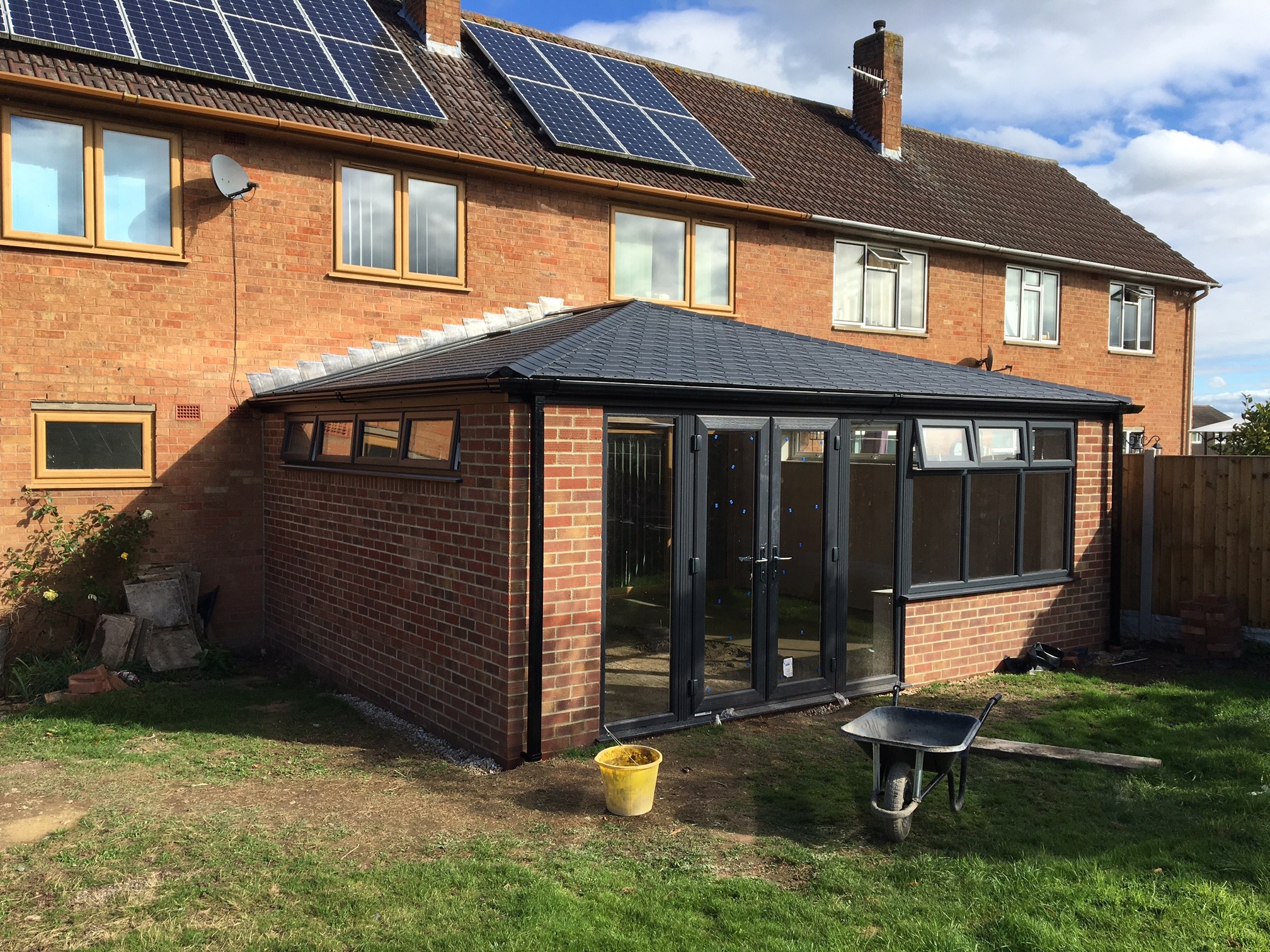 ---
Solid Conservatory Roof
Another option that we provide at a competitive price for our customers is a solid conservatory roof. These are similar in style to the tiled option as both allow glazing sections.
However, there is a difference. The solid roofing system allows you to choose the shape and style of the double glazing that is fitted into this installation. We can place this almost anywhere that you desire making it the perfect solution for those looking to optimise natural light without completely flooding the glass extension.
This option has incredible aesthetical appeal and can make any spot in your new space an eye-catching feature. You can highlight a seating area or maybe a dining table, so it looks beautiful as well as warm and inviting.
This option is available at competitive prices, get in touch today for more details.
Glass Conservatory Roof
If you're looking to fully optimise the amount of light that can flood into your new conservatory, opting for a glass roof may be the ideal solution for you. With more natural light exposure, you will find the space to be illuminated and appear much bigger than it is.
There is no need to worry about the structural integrity of this glass, however. We install double glazing that can withstand winds of up to 130mph. That means you know your new home improvement is safe and protected from anything that British weather has to throw at it.
With affordable customisation options, you can even choose the colour of the frame. Available as either a painted or foiled aluminium, you will find that the colour will stay bright and vibrant for many years to come!
---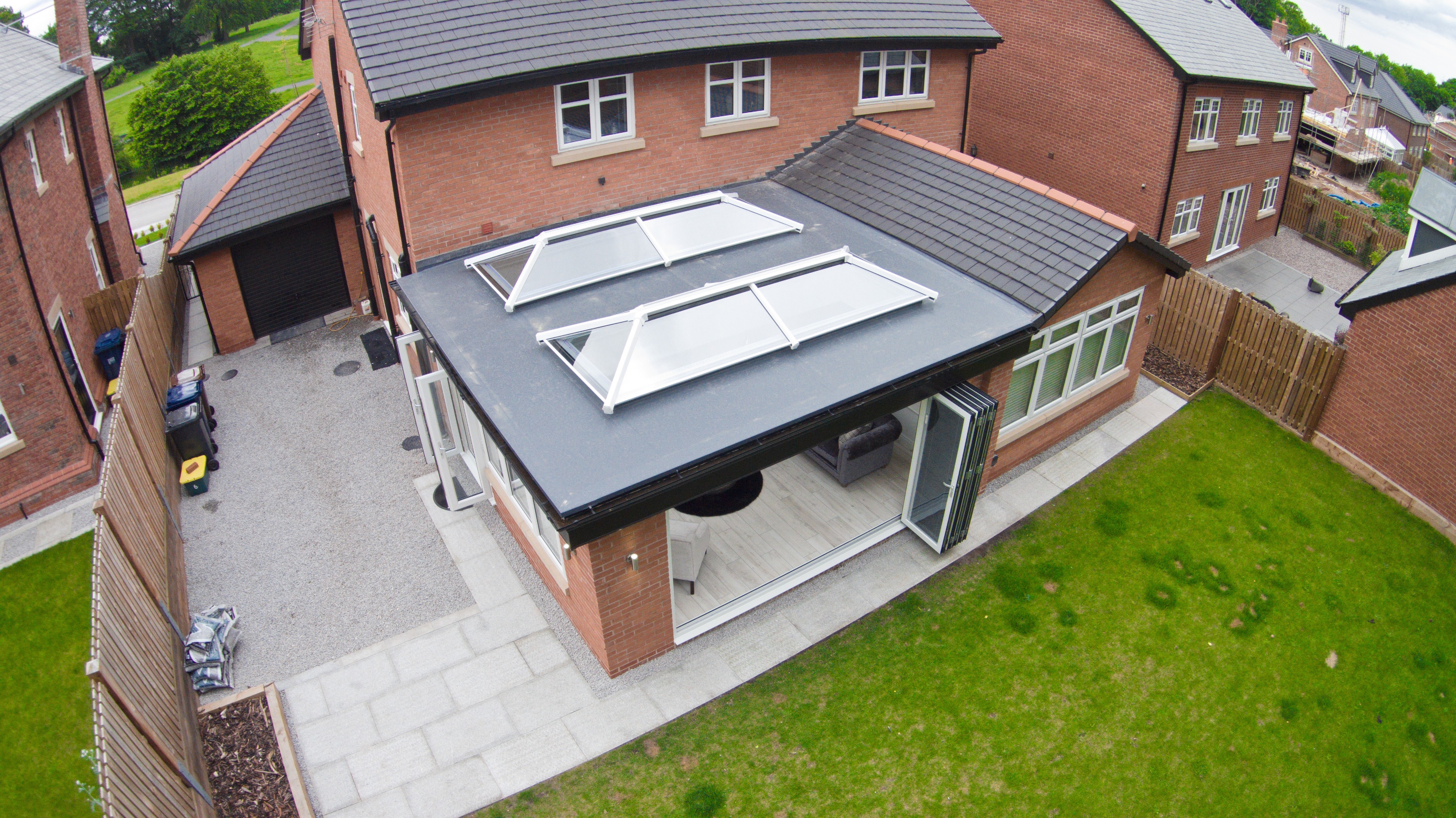 ---
Conservatory Roof Prices, Sutton
If you're looking to add either market value, better thermal performance or you're just looking to expand your property, get in touch today! You can do this by filling out our online contact form.
Alternatively, if you would like a free, no-obligation quote, use our online cost calculator. You can get a quote in a matter of minutes that is tailored to your specifications.
We hope to hear from you soon!
Categories: Conservatory Roofs
Tags: conservatory roof quotes, conservatory roofs sutton, replacement conservatory roof prices, Replacement conservatory roofs