Here at Castle, our replacement conservatory roofs are a fantastic way to revitalise your Croydon home. Replacing your roof from a standard, plastic roof to an energy-efficient glass, tiled or hybrid roof is proven to be an investment with lasting effects.
Over the years, you may have noticed that your conservatory has caused you unnecessary problems. It might lose temperature quickly in winter, and gain it rapidly in summer. It could also be far too bright, and your carpets or furniture may fade under harmful UV rays.
However, there's no need to scrap your conservatory altogether. Often, a conservatory roof can underperform due to poor build quality. A polycarbonate roof, for example, loses energy quickly and wears down over time. 
With a new conservatory roof, you can give your home the build quality it deserves. With advanced uPVC technology, your conservatory is guaranteed to be usable all year round thanks to its terrific insulation.
Their lightweight frame and brilliant design also block out harmful UV rays from wearing your furniture down. Also, with a choice of finishes and colours, you can make your conservatory a unique space that also saves you money on energy bills immediately.
With over 25 years of experience in giving Croydon replacement conservatory roofs, Castle Conservatories is a name you can trust. Our free online cost calculator lets you find the perfect conservatory roof for your home and an instant price to suit you.

Replacing your Conservatory Roof
Building a brand new conservatory can be a costly investment. It's also possible that it may not solve the original issues because of poor design quality. 
Replacement conservatory roofs can give you guaranteed benefits, at a fraction of the cost. It can make a massive difference for your Croydon home's efficiency, security, and even just to how it looks. 
A significant improvement of a replacement conservatory roof is how it affects your home's energy usage. Cheap plastic roofing lets energy and heat escape easily. With innovative double glazing, you'll be able to use your central heating far less.
You'll be able to save money on electricity too – our expansive double glazed panels let in vast amounts of natural light. You're a simple decision away from enriching your Croydon home with a fantastic replacement conservatory roof.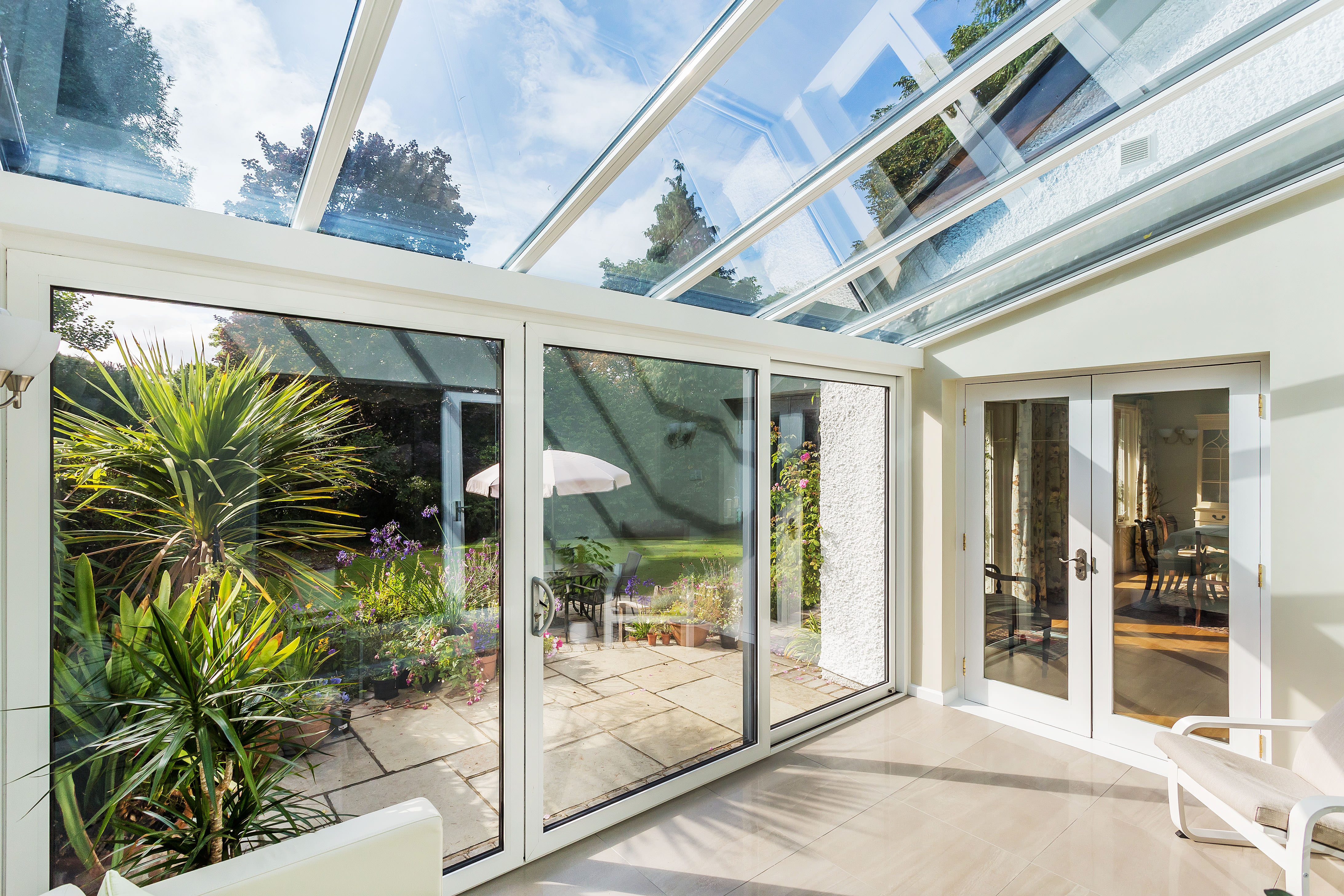 Replacement Conservatory Roofs Options
When it comes to finding replacement conservatory roofs for your Croydon home, there are options to suit any style. Each option comes with unique benefits, and they all are proven to make your conservatory shine.
At Castle Conservatories, we work with the best manufacturers in the UK. That way, you can be sure that the build quality of our roofs is first-class. Also, our installers will work with you to ensure your conservatory roof performs from the moment its fitted.
Polycarbonate Roofing
This is a very cost-effective option that is good for those on a tight budget. However, advanced double glazing has made plastic roofing obsolete. It's also prone to losing energy and wearing away quickly.
Polycarbonate roofing also requires plenty of upkeep. Often, dirt and leaves can collect on the surface, meaning you'll have to spend precious time scrubbing it away. As well as that, condensation builds up quickly and makes your conservatory even less efficient.
Glass Roofing
Thanks to advanced uPVC technology, glass roofing can offer beautiful natural light. However, our double glazing is also remarkably efficient. It's capable of both keeping heat indoors and staying cool in summer too so that you can use your conservatory every day.
Glass roofing will save you money on energy bills almost immediately, with its superior build quality and innovative design. Also, you can select tinted glass in several colours for excellent protection from UV rays – and make your space stand out.
Advanced uPVC is also proven to last longer than plastic roofing, and its more energy-efficient as well. Condensation won't affect it, and the upkeep is minimal. With the option of self-cleaning glass as well, dirt will break up on your conservatory to keep it pristine.
Tiled Roofing
Alternatively, you could get a replacement conservatory roof with timeless class. A tiled conservatory roof offers superb insulation, as well as design quality. Our tiling is also surprisingly lightweight, ensuring we can fit a tiled roof above any conservatory.
Tiled roofs are fantastic for transforming your conservatory into a cosy, private space to suit your needs. You won't hear sounds from outside distracting you, and you'll be able to extend your Croydon home seamlessly.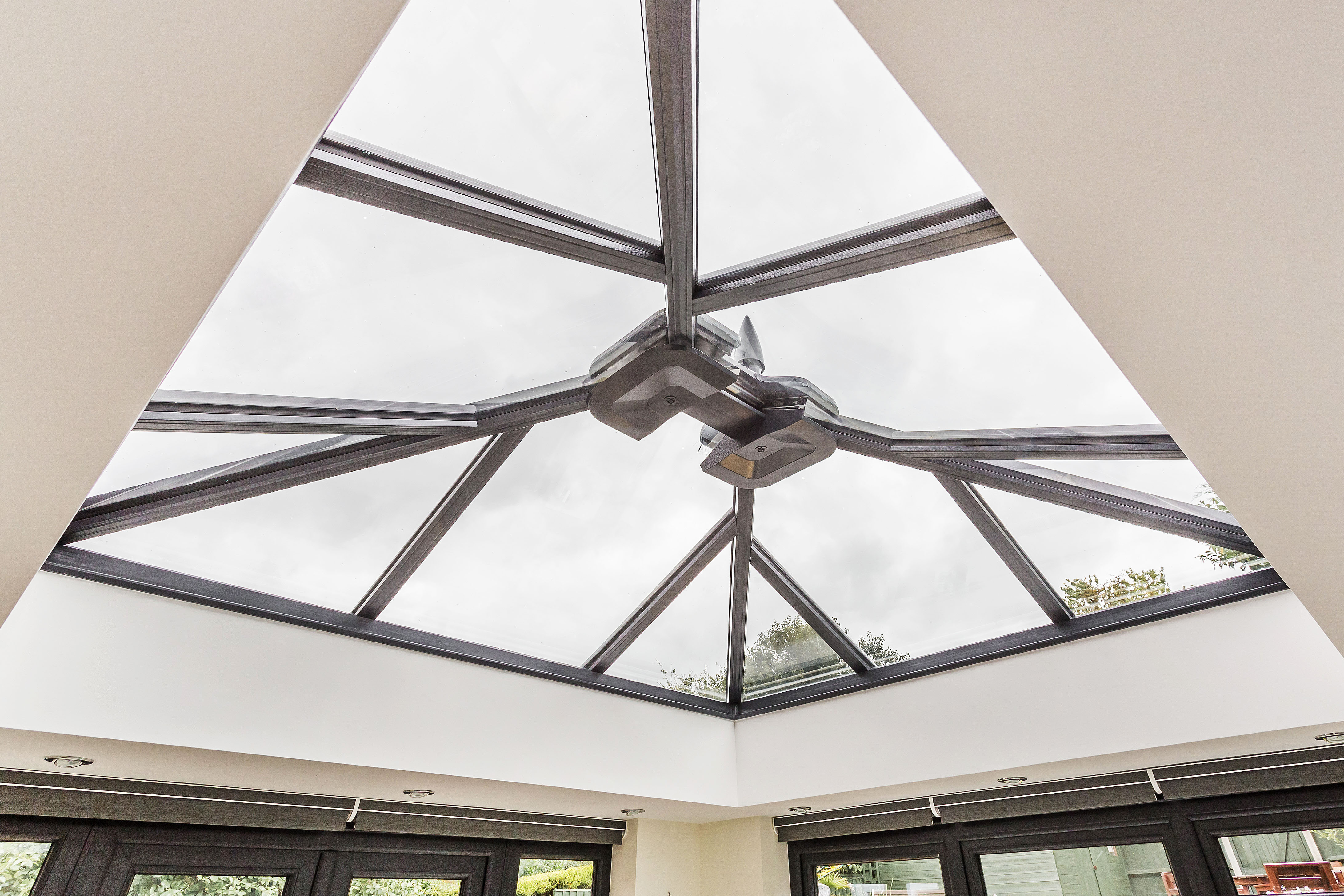 Replacement Conservatory Roofs Prices Croydon
Talk to Castle today to get replacement conservatory roofs with huge benefits for your home.
You can use our online cost calculator to take full control of your roof design, including materials and colours. That way, you'll be able to get a bespoke conservatory roof easily.
Alternatively, use our online contact form to get in touch with our specialist team – they'll be able to offer friendly advice and information quickly.
Categories: Replacement Conservatory Roofs
Tags: Conservatory Replacement Roofs Croydon, Replacement Conservatory Roof Prices Croydon, replacement conservatory roofs croydon, Replacement Roofs Croydon