We strive to ensure that we always provide our customers with the best service possible. We design and install bespoke conservatories, orangeries and extensions for properties across Surrey and the surrounding areas. Homeowners are able to create a brand-new space that is going to transform their homes.
Alongside our high-quality products, we have an excellent customer services team that can help you with your next home improvements project. From start to finish, you can come to us at any time to ask us your questions. We can provide you with our expert and impartial advice for your home in Surrey.
The Consumer Protection Association carried out surveys to see what our customers thought about our service. It is key that we understand what our customers think so that we can provide them with an even better service. We can see areas where we work well and areas that we can improve. We always want to better ourselves for our customers.
The Results
The feedback was carried out through the duration of 2021 and allows us to reflect on the previous year. The chart we see below shows the scores that our customers awarded for our overall performance. These are the results for the customers that have applied for the Insurance Backed Guarantee after their installation. We can see that:
36% gave us an Excellent rating
55% gave us a Very Good rating
9% gave us a Good rating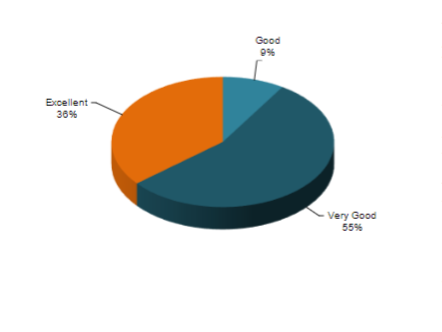 Our customers were also asked to appraise how they found working with us on their home improvements project and certain aspects of the installation. We are extremely proud of how well we did with these results and are very happy that our customers were satisfied. The results were as followed:
Undertakings Fulfilled = 100%
Worked Efficiently = 100%
Courteous & Professional = 100%
Recommend Company = 100%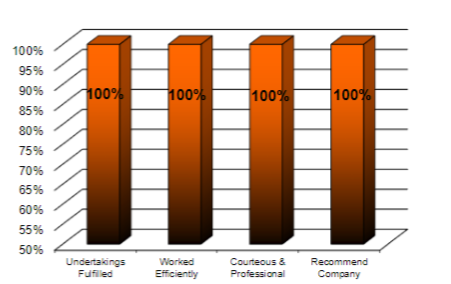 Takeaways
We are proud to offer our customers market-leading products and comprehensive customer service. For each project we work closely with homeowners in Surrey to ensure that we are giving them the best experience possible.
We know the importance of home improvement projects and we treat every property as if it were our own. You can come to us at any time if you have questions about our products and your project. Our friendly customer service team are on hand to help you in any way that they can.
Our team continues to develop their skills regularly so that we keep up to date with the latest industry changes. Especially when it comes to evolving energy levels, we always invest in products that are going to help to improve your insulation levels.
Contact Us
If you would like to know more about our installations, please do not hesitate to get in touch. Use our online contact form, and a member of our team will get back to you as soon as possible. You can also give us a ring on 020 8669 1500  and have a chat with us directly.
You can also get started on your project by using our handy online pricing engine. It only takes a few minutes to complete and we will get in touch to discuss your bespoke estimate. It couldn't be easier to work with us on your next home improvements project.
Categories: Updates