With Castle, its never been easier to install stunning conservatories in Croydon. Working with Castle, you can add new space to your home without having to move house. As well as that, we make conservatories at Castle that you can use every day of the year.
Unlike older builds, our advanced conservatories feature innovative double glazing. Our glass has incredible insulation, that traps your home's natural warmth while also preventing excess heat from outside. That way, you can get a more consistent temperature in your new space.
That's not all, either. Adding a conservatory to your Croydon home can bring nature closer to you. Thanks to our sleek double glazing and slim structures, you'll get full and open views of your garden. As well as that, you'll have a bright and airy room that makes your Croydon home feel more spacious.
Unlike an orangery, your conservatory will be more than three-quarters made from double glazing. Because of this, these rooms offer even more light and space to unwind. Also, due to their impressive insulation, you can use your new space just like you would a regular room in your home.
With Castle, you'll also be working with a trusted local supplier. We're proud to serve Croydon and the surrounding areas with high-quality design and expertise. The CPA (Consumer Protection Association) also backs our services, ensuring you can have peace of mind working with us.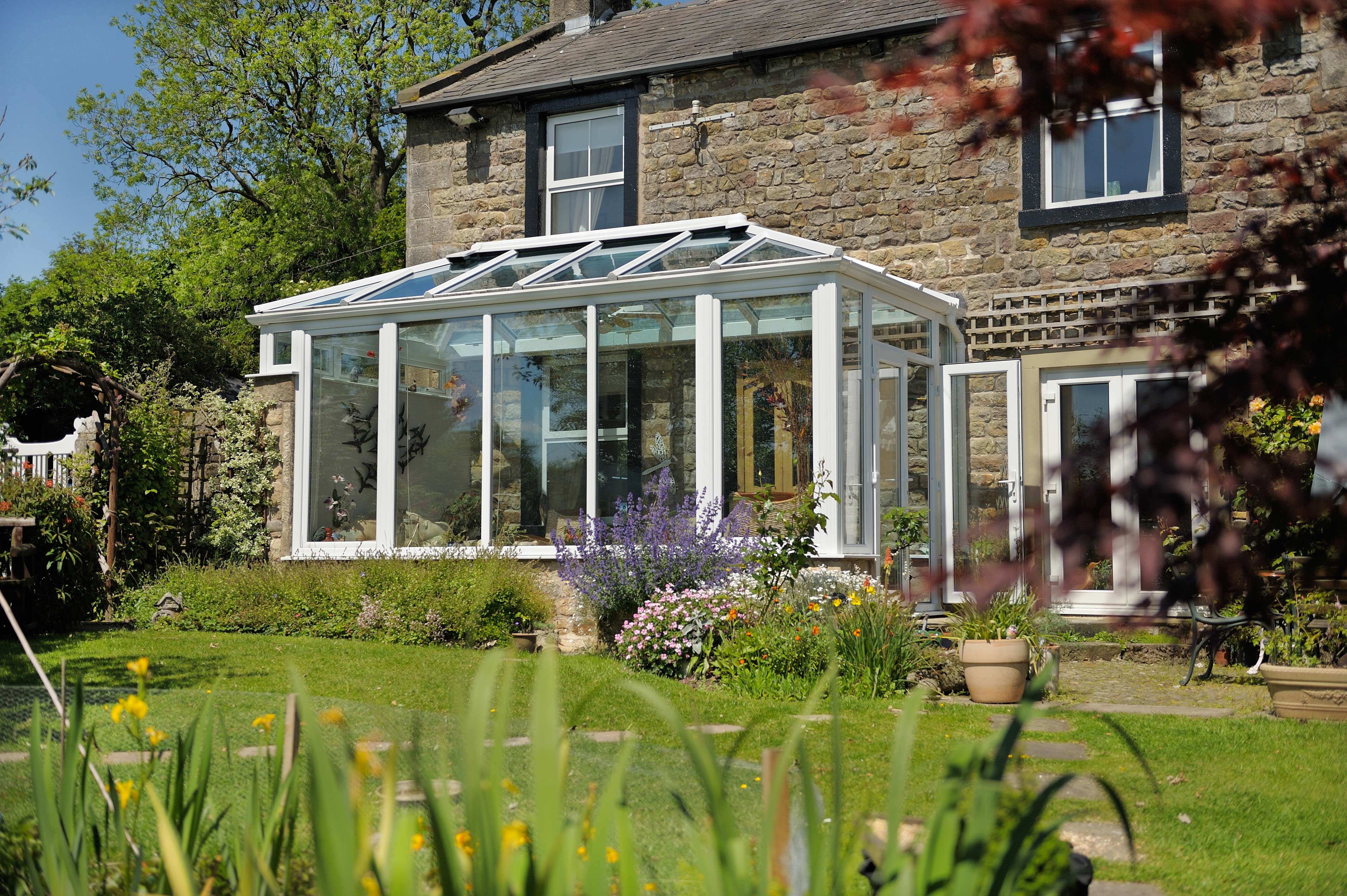 Benefits of Conservatories
Conservatories can be a rewarding investment for your Croydon home from the day of installation. That's because your new space will open your home up to increased natural light and warmth. With a brighter, more comfortable home, you can reduce your energy usage and save money straight away.
You can also pair your new conservatory with stunning doors that create a beautiful entrance. With sliding or bi-fold doors, you'll add extensive glass panels that bring the light from your conservatory directly into your home.
Additionally, you can customise your conservatory's dimensions, colours and much more with our interactive design tool. That way, you're in total control of how your new space will look. Also, because they're usable all year round, there are endless ideas for using your conservatory.
Conservatory Ideas
Our conservatories are flexible spaces that allow you to make them your own. With a stable temperature, beautiful lighting and perhaps more privacy too, you can transform your conservatory into a space suitable for your passions.
For example, you could use your new space as a home study. They offer excellent sound insulation through their double glazing, and as such are ideal spaces for work. Additionally, you could use the room as a bright dining area with beautiful views.
Your conservatory can also be an ideal space for relaxation. By adding a door with advanced double glazing, you can make it tranquil and keep it separate from your home. These additions would make your new space perfect as a playroom for the kids.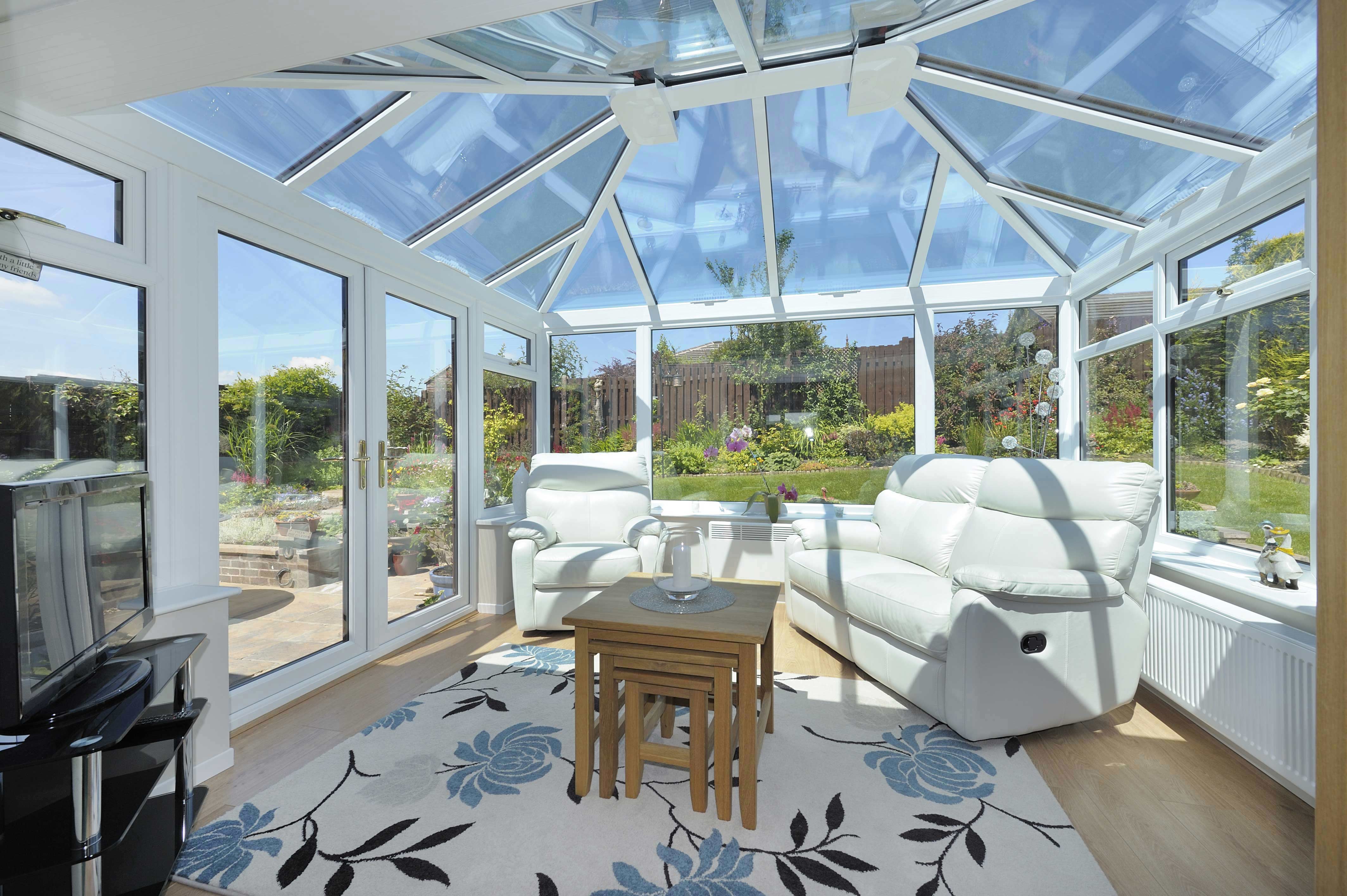 Our classic conservatories combine traditional design with modern performance for your Croydon home. Their development has put you first, with terrific double glazing and a fully weatherproof structure.
You'll also feel secure inside your new space too. We ensure our classic conservatories feature high security locking mechanisms, so your Croydon home remains safe. That way, you and your family can enjoy the new room without worry.
For a bespoke addition, our designer conservatories are made-to-measure for your Croydon home. With a vast range of optional features and colours, you'll get a space designed around you.
With this bespoke conservatory, you can add a space that opens your home up to your garden. Thanks to their extensive double glazing panels, you'll get fantastic views of the outside. These conservatories are perfect for dining and relaxing, whatever the time of year.
Our performance conservatories use clean lines and a square build to make them ideal for all purposes. No matter how you want to use your new space, this design makes it possible.
As well as extending your space, a performance conservatory will save you money before and after you move. That's because you can raise your home's value with your new room. That way, somebody will be willing to pay for your home at the price it deserves.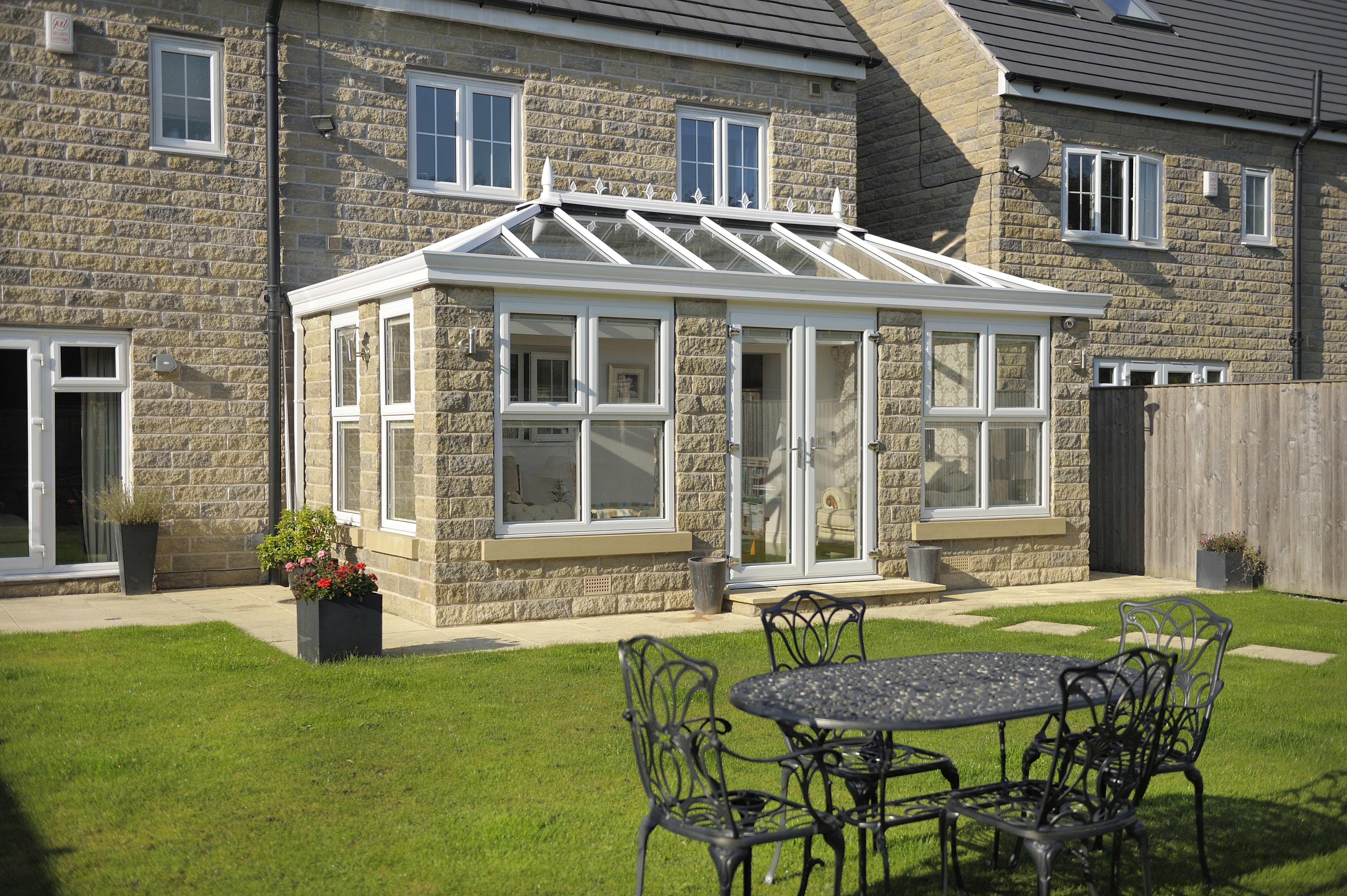 Conservatories Prices Croydon
For conservatories that make your Croydon home bigger and your bills smaller, then talk to Castle! We have a range of ways for you to get in touch.
Firstly, our conservatory design tool puts all the choices in your hands. Decide on your ideal look, and you can get an instant quote for your ideas.
To ask us anything, use our online contact form, and we'll try our best to give you the right advice.
Alternatively, give us a ring on 020 8669 1500 and a friendly member of the team will help you get a dream conservatory.
Categories: Conservatory, Double glazing, Updates
Tags: conservatories, conservatories croydon, conservatory prices, croydon