Are you looking for a replacement conservatory roof for your home in Sutton? Here at Castle Conservatories, we work closely with you and the leading manufacturer of high-quality conservatory roofs.
We offer an impressive range of systems to match the individual needs of each customer. You are guaranteed to find exactly the products you are looking for. We can even work with you to discuss which enhancements will improve performance for your home.
We know that finding a quote on home improvement projects are challenging to navigate; that's why we provide a brand new Virtual Reality Tool. By using this simple but impressive app, you can explore our range of products including replacement conservatory roofs. You can access this tool on laptop, PC, mobile and tablet.
Contact us by calling 0208 669 1500 to discuss your ideas or email us today at info@castlecon.com.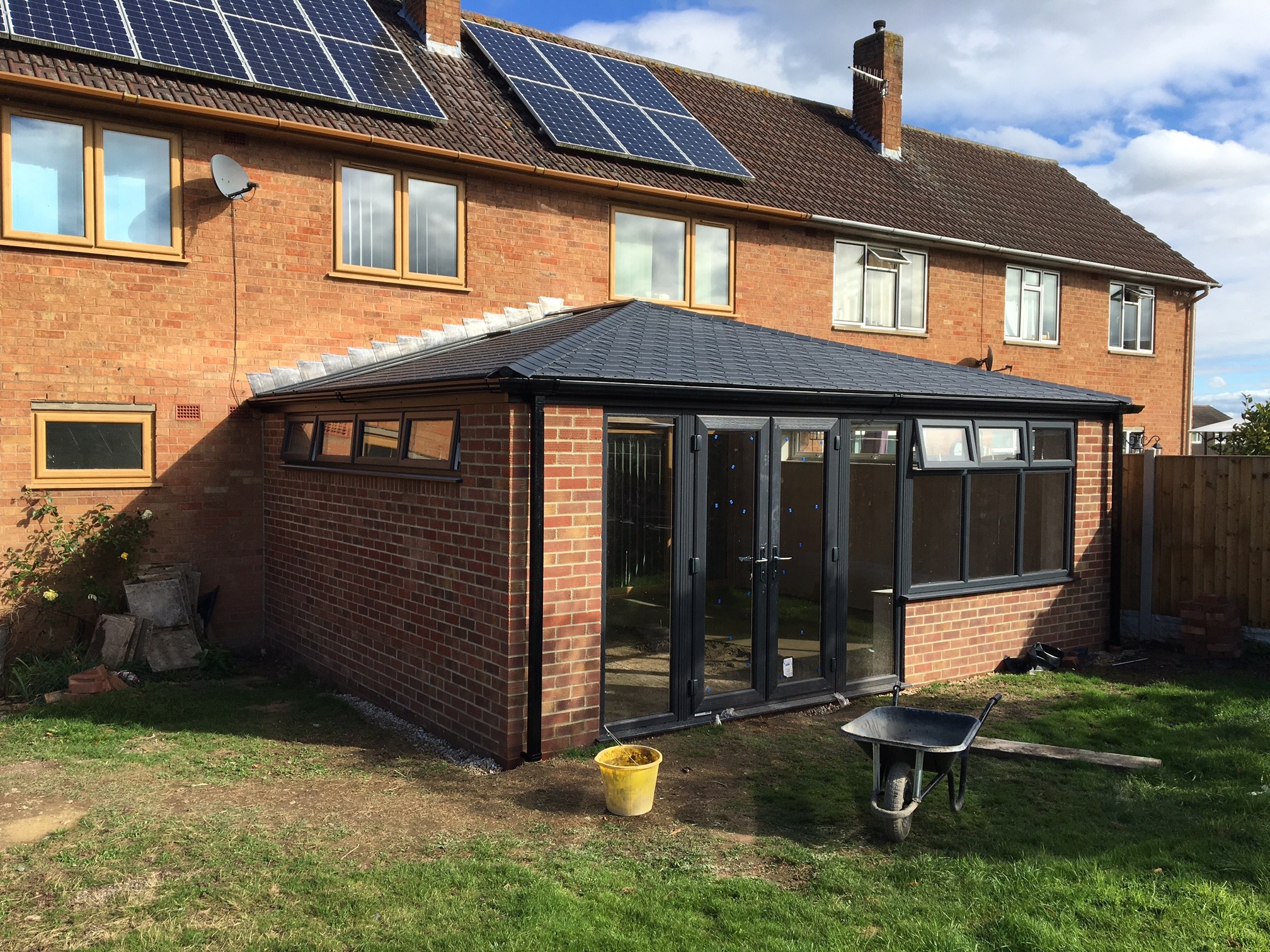 Replacement Conservatory Roofs: Your Choices
We have a variety of conservatory roof systems for you to choose from. Each one comes with their own, individual benefits.
Which of our beautiful roofs is the best one for your Sutton home? Here are the main three types of replacement conservatory roof that we can offer you.
Tiled Conservatory Roofs
This unique replacement conservatory roof option can be glazed as well as tiled. This aesthetically pleasing roof system can be with either full-height glazing or Velux windows. However, if you're looking for total privacy, we can tile the complete roof. Whatever you desire, we can do for you.
With this installation, you will have total control over where natural light will enter your home. Better yet, our tiled roof is lighter than most alternative replacement conservatory roofs on the market. This makes it incredibly easy to move on site and install.
Like all our other products, our tiled conservatory roofs are designed to meet all planning permission requirements and building regulations. This leaves you safe in the knowledge knowing that your installation will add value and style to your Sutton home.
Solid Conservatory Roofs
Solid conservatory roofs are different from but do share similar characteristics to that of our tiled roofing options. This is a solid structure that can be partially glazed too. The major difference between the two is that the double glazed windows can be placed anywhere in the roof and have any bespoke shape.
Controlling light has never been easier than with this solid replacement conservatory roof. Turn any seating area into a beautiful feature that will complement your home's style and character in Sutton and be the talking point of your property.
Solid replacement conservatory roofs blend seamlessly to the rest of your home feeling like a natural extension of your property. Have a closer look at this offering using our Virtual Reality Tour.
Glass Conservatory Roof
Conservatories are a great way of extending the home and allowing in a lot more beautiful natural light. So, why not opt for a glass replacement conservatory roof.
This design option doesn't compromise on strength. These profiles can withstand extreme wind speeds up to around 130mph.
Our glass conservatory roofs will allow you to open up your Sutton home and can even house bi-fold or patio doors which will make your outdoor area a beautiful view within your extension.
Whatever your style choice, we offer a wide range of stunning colours to complement your property. The aesthetic of your conservatory, orangery or extension will be enhanced by our variety of colour options that won't fade in the wind and the rain.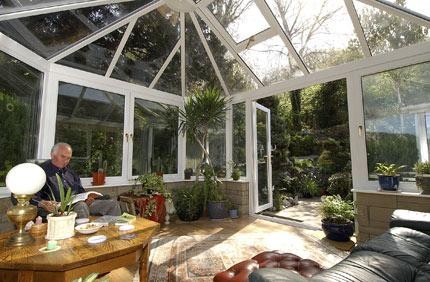 Benefits Of Replacement Conservatory Roofs
If you're looking to extend your Sutton home and wish to know the increased benefits of having a replacement conservatory roof, we have the three main reasons as to why Castle Conservatories should be your chosen installer.
Added Property Value: By updating your conservatory roof, you will increase the value of your property due to the thermally efficient qualities our products and installations provide. Prospective buyers will be drawn in as they will be able to see the greater developing potential.
Enhancements: We can better your replacement conservatory roof by adding insulated columns. Not only will you be adding style to your extension but improve energy efficiency, therefore lowering your energy bills.
Additional Space: One of the major and more apparent benefits of adding an orangery, conservatory or extension to your property is the addition of extra space. Our replacement conservatory roofs will make sure that these extensions are not too hot during summer months or too cold during winter months – making it a perfect room for any purpose.
Replacement Conservatory Roof Prices, Sutton
Find out more information on our replacement conservatory roofs by calling us at 0208 669 1500 or drop us an email at info@castlecon.com.
Use our VR Tour to take a closer look at our replacement conservatory roofs that can be accessed on nearly every device. So, why wait?!
You can also get a free quote on your Sutton project by using our online conservatory roof design tool today!
Categories: Conservatory Roofs
Tags: replacement conservatory roof quotes, Replacement conservatory roofs, replacement conservatory roofs sutton, replacement roofs