Orangeries are stylish, secure and stunning spaces that can add a standout feature to your Sutton home. With beautiful natural light and warmth, an orangery can provide all the benefits of a conservatory. However, orangeries use brick and stone structures to add even more to your home.
For a start, orangeries can extend your home's space, giving you and your family more room to use every day. With an open and flexible design, you can also use an orangery however you choose. These spaces are perfect for hosting guests as well as quiet relaxation.
Castle are specialists in supplying orangeries to homes across Sutton and the surrounding areas. We ensure that you'll get a worthwhile investment, as our orangeries have brilliant energy saving benefits.
You'd be amazed just how beneficial orangeries can be for your Sutton home. Their insulation can warm your home and reduce your energy usage, saving you money on household bills. As well as that, they can make your home and family safer with their security features.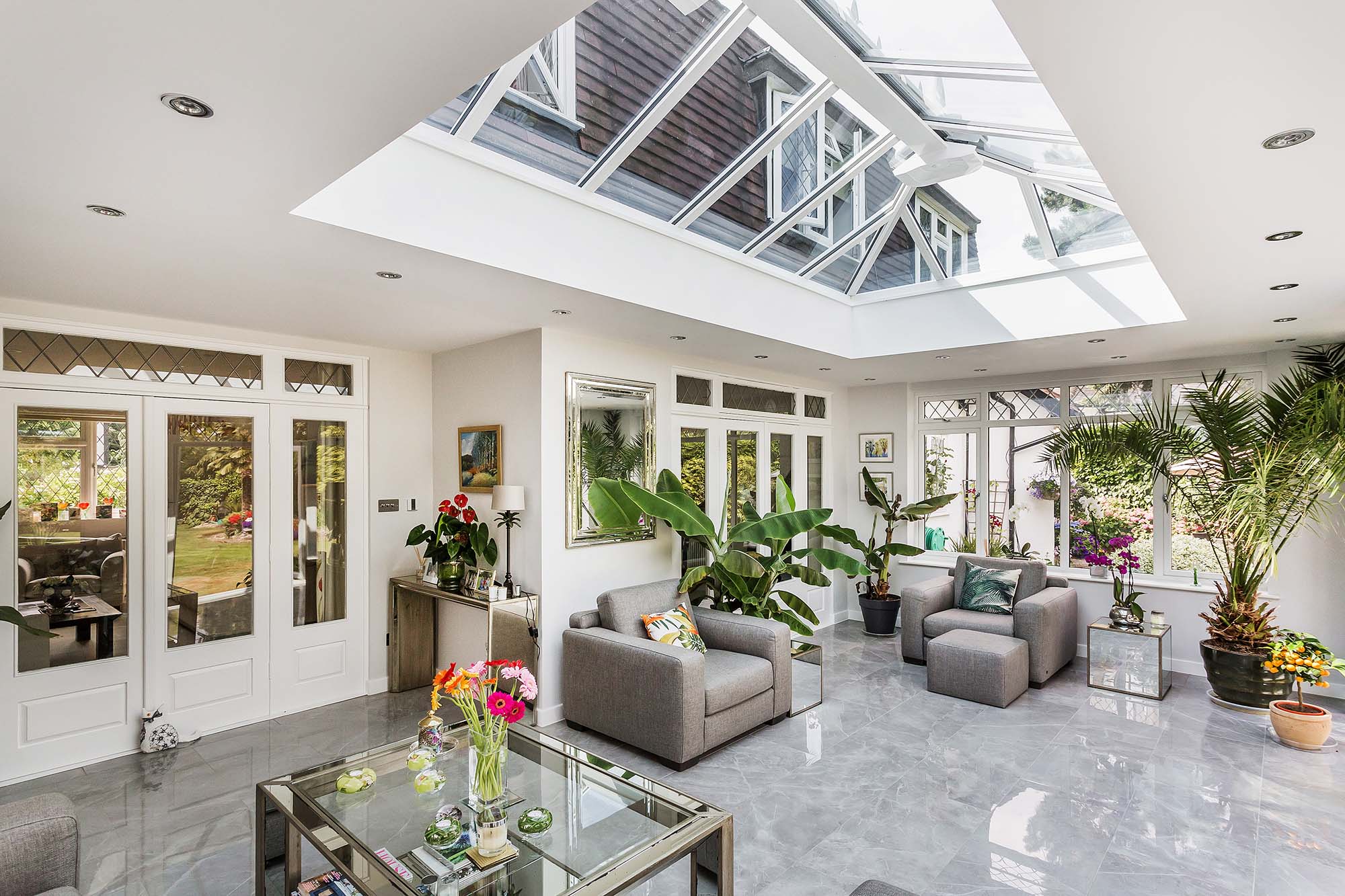 Benefits of Orangeries
If you've ever felt that your Sutton home isn't big enough for your family's needs, then orangeries could be the solution. Rather than up sticks, you can stay in the local area with a beautiful new space, designed with you in mind.
That way, you can gain all the benefits of moving without stress or hassle. Additionally, orangeries can refresh your home in other ways. When you pair an orangery with French or sliding doors, you can fill your home with fresh air to make it feel more natural.
When you close those doors, your orangery will also be private and secure. Our double glazing features multi-point locking systems that are difficult to break. As well as that, you'll also keep your home more quiet thanks to double glazing's excellent sound insulation.
With a quiet, safe and warm space, you'll be able to use your orangery like any room in your home. You could create a new study, or perhaps a playroom for the kids. No matter your ideas, our orangeries' clean lines and clever design gives you the space to make them a reality.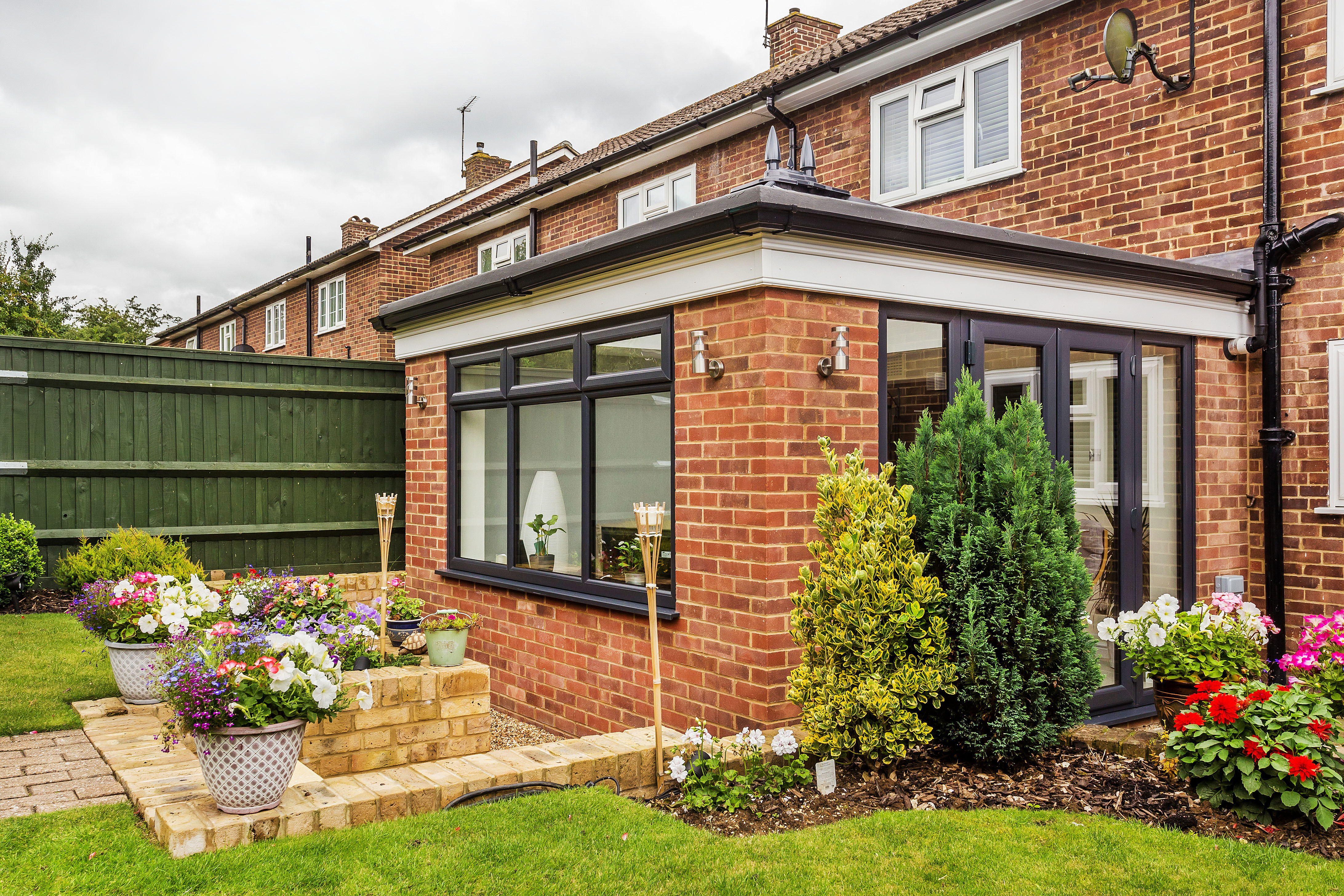 No matter the style of your home in Sutton, Castle have orangeries to suit you. Whether you're looking to update your home's look or to add a more traditional feature, our orangeries are guaranteed to be a quality addition. Old or new, they meet modern standards of performance and security.
Our traditional orangeries use robust brickwork to make your new space blend into your home. Inside, you'll have vast amounts of space and light from outside. That's because these orangeries use floor-to-ceiling double glazing to give you brilliant views of your garden.
You'll be able to combine timeless design with advanced performance. Traditional orangeries use double glazing to trap heat inside your Sutton home's new space. Therefore, you'll need to use your heating far less, saving you money and making your home more environmentally friendly.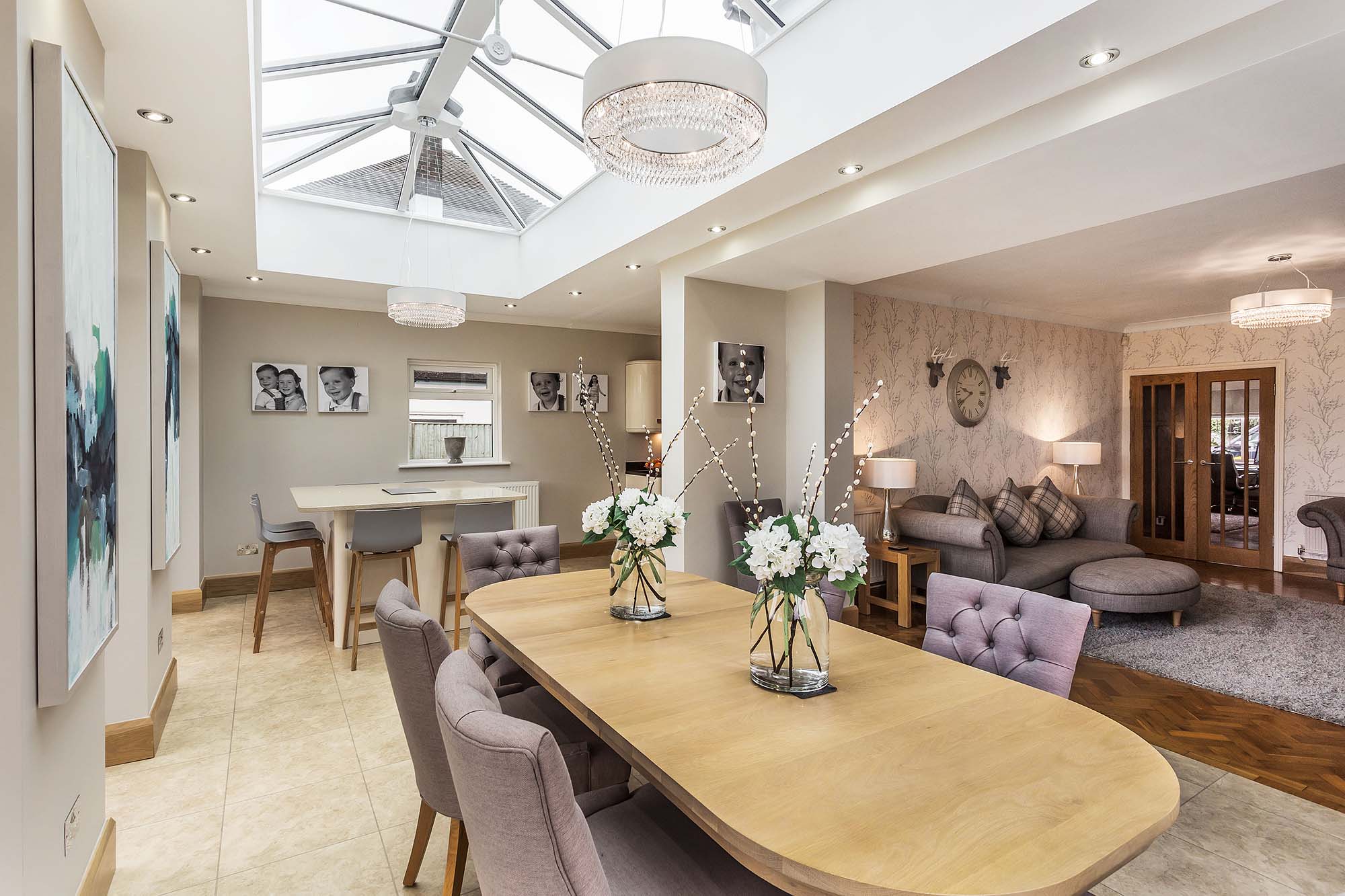 To modernise your Sutton home's styling, we also offer contemporary orangeries in our range. These visually stunning rooms use cutting-edge double glazing and weatherproof brick or stone walls. That way, you'll be investing in an orangery that'll last for years to come.
As well as extending your home outward, this orangery can create a focal point for your home. With slim frames, you'll let natural light and warmth fill the space, making it ideal for dinners with a difference.
These orangeries will make your home more comfortable to live in from day one. Additionally, your new room will feature double glazing that isn't prone to condensation, making them easy to maintain. With just a simple wipe down, you'll have a new room that reliably performs for your home.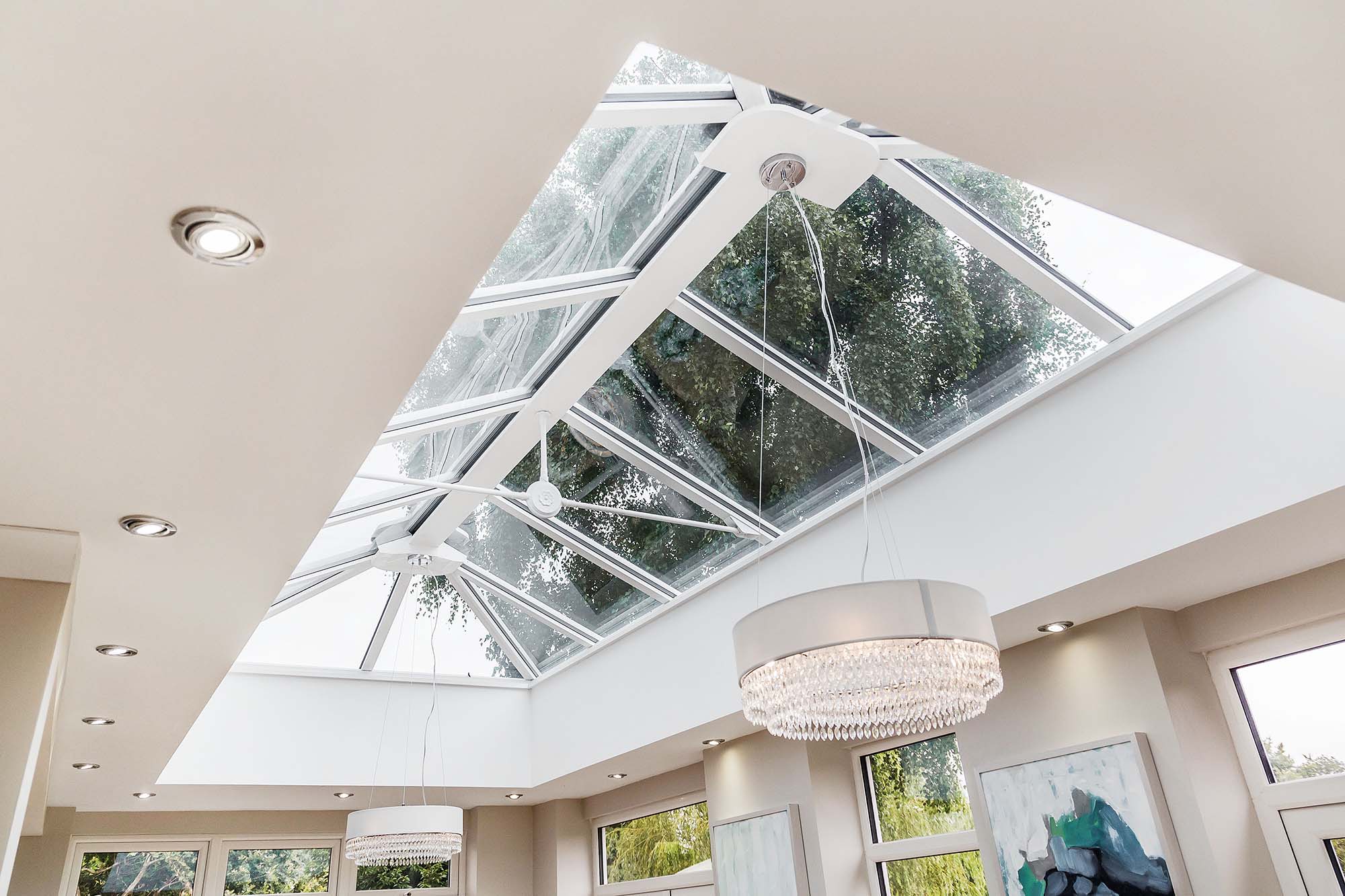 Our lantern orangeries make your Sutton home stand out. These orangeries feature beautiful roof lanterns. Usually built into the roof, they extend orangeries upwards to create more space and better light throughout your home.
These lanterns use secure double glazing to make your home safer as well as brighter. At Castle, we ensure that our orangeries keep intruders away from your Sutton home. We work with top manufacturers to offer reinforced locks and building materials that give you peace of mind.
This commitment to security extends to our windows and doors, which you can fit into your new orangery using our design tool. As well as making your new space feel even more natural, they use internal security hardware to keep your family safe from unwanted visitors.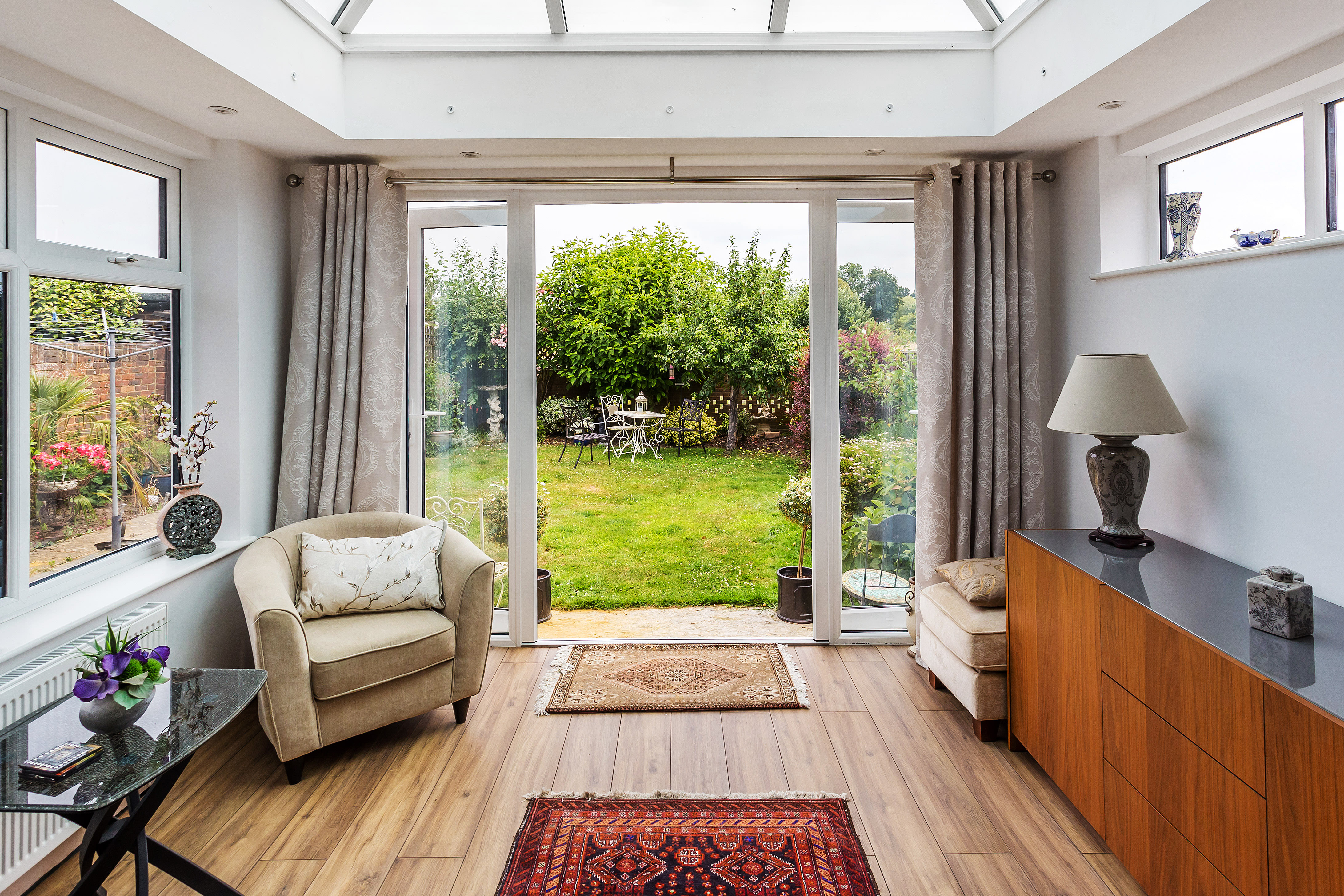 Orangeries Prices Sutton
Talk to Castle today about installing beautiful orangeries in Sutton. We have 25 years of experience in the local area, and our services are CPA-backed.
You can use our orangeries design tool to get an idea of how you'd like to enhance your home. At Castle, we give you all the options so you can take full control of your investment. You can get an instant quote on any designs you create!
Also, our online contact form allows you to ask us anything about our orangeries.
Alternatively, why not talk to us at 020 8669 1500? We'd be delighted to hear from you and to work with you to get started on enhancing your home.
Categories: Double glazing, Orangeries, Roof Lanterns
Tags: orangeries, orangeries sutton, roof lanterns, sutton